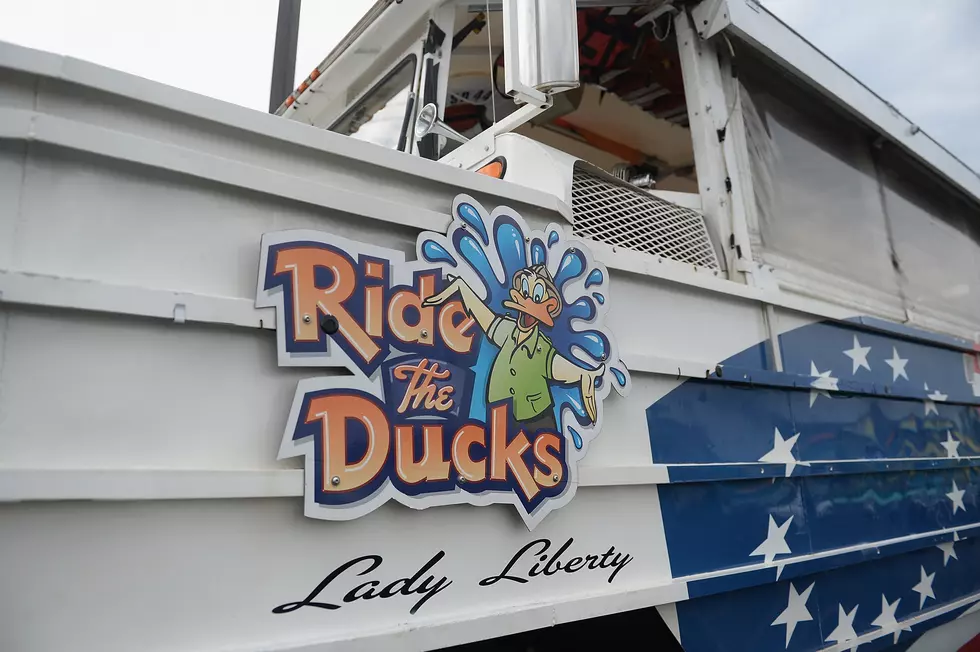 Sunday Marked Third Anniversary of Deadly Duck Boat Accident on Table Rock Lake
Michael Thomas, Getty Images
An event that many won't forget, and for some the memories still haunt them. On Sunday, July 18, it was the three-year anniversary of the deadly Duck Boat accident that took place on Table Rock Lake in Branson.
Since that event not much closure from the stormy evening on the water. In an online article at ky3.com, according to Missouri Attorney General Eric Schmitt:
"There was a severe weather event already taking place. Based on his training and experience, he should have never gone in the water that day. There were also folks the GM and the operations officer who should have known better too, and the consequences here were incredibly tragic"
Captain Kenneth Scott McKee along with two supervisors, Curtis Lanham and Charles Baltzell are named in 63 new criminal charges against the employees filed by the Missouri Attorney General and Stone County Prosecutor.
The charges range from first-degree involuntary manslaughter to first-degree endangering the welfare of a child. A federal judge dismissed original charges filed by federal prosecutors seven months ago.
New federal legislation to improve the safety of duck boats was introduced again by Missouri U.S. Senators Roy Blunt and Josh Hawley last January. Life jackets and equipping all duck boats to be more buoyant during emergency flooding were included as a requirement of the bill.
The ky3.com story goes on to say that according to a "Safety Recommendation Report" on the accident from the National Transportation Safety Board in January of 2019 it was mentioned:
The Coast Guard had repeatedly ignored safety recommendations that could have made tourist duck boats safer and potentially prevented the tragedy.
The mass-casualty incident on Table Rock Lake took place on Thursday evening, July 18, shortly after 7 p.m. in Stone County near Branson Missouri, after a line of severe thunderstorms rolled through the area, according to the Southern Stone County Fire Protection District.
Read More: Duck Boat Capsizes on Table Rock Lake, Fatalities Confirmed
LET'S GO: The most popular historic sites in America