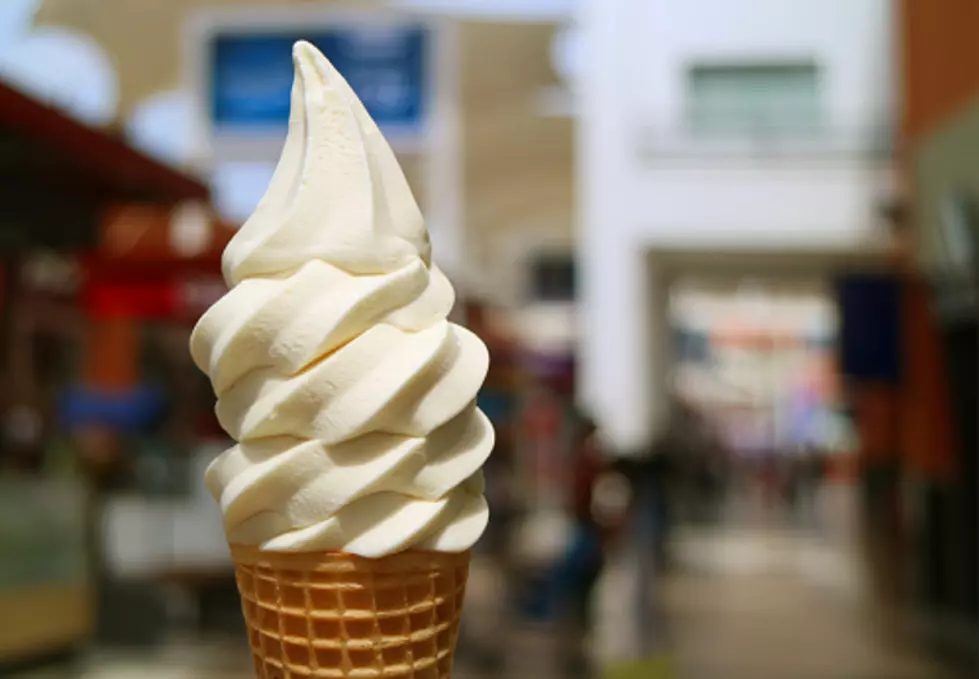 Soft Serve Ice Cream Lovers! These 5 Missouri Parlors Could Have The Best
Getty Images/iStockphoto
I hope that you are not lactose intolerant.  Because we are going to talk about soft serve ice cream.  I suspect many of us have had it.  It seems every Dairy Queen, Golden Corral or buffet place will have it for us to enjoy.  There is something simple and nostalgic about enjoying it.  You may be able to get it from a lot of places, but these 5 ice cream parlors in Missouri may be the best.  Lets learn about them.
Frozen Gold - Kansas City
Frozen Gold is a one-of-a kind experience, setting the "gold standard" for soft serve.  A gold mine of discovery for good people like you. You can enjoy flavor combinations like the "Silly Rabbit" which is Trix cereal with Vanilla Soft Serve and a Rainbow Cereal Milk softcore, or the Samoa - Samoa below.  Their website link is HERE where you can see the whole menu.  There are dairy and vegan options available.
Kris & Kate's Ice Cream
St Joseph's Missouri is about 2 hours and 15 minutes from Sedalia and that is where you will find Kris & Kate's Ice Cream.  Pretty hard to miss a big giant cone.  Along with some of the best soft serve around, grab some food too.  They have new flavors every Tuesday.  The Disney Dole Whip is popular. Their website is HERE.  They do a lot of events here including car shows. Over 20 years in business and going strong.
The Malt Shop
Fenton Missouri isn't too far from St Louis and that is where The Malt Shop is located.  The Malt Shop is open seasonally typically from the beginning of March to the end of November. So you still have some time to check it out. Burgers, fries, shakes, sundaes and the soft serve for sure can be enjoyed.
As for the ice cream, you will get all of your favorite toppings:
Just 3 options for you depending on your tastes.  Check out their website HERE.
Dairy Isle & Grill
The "Root Beet Float Capital of Missouri" would be Dairy Isle & Grill.  Proudly serving Steelville since 1962, they been serving up the best burgers, ice cream, and shakes in town for over 55 years! Website link is HERE.  Since we will focus on the ice cream, how about a Strawberry Pineapple Dole Whip?
These are dairy, lactose and gluten free, and also good for Vegans.
You can make it even better at Dairy Isle & Grill by having your soft serve dipped in butterscotch, cherry, or chocolate. The classic ice cream shop serves its soft serve in several sizes – from baby cake cone or cup to large.  Food is good too!
The Sweet Shoppe - California Missouri
Located on Terrace Street in California,  The Sweet Shoppe also features eight rotating flavors of hard ice cream, to go with their soft serve.  Website link is HERE.  And their menu link is HERE.
There are low carb options available. They also will offer salads, desserts and beverages.  Simple cones and paper cups here, and they will always take suggestions for new and different flavors.
So have you been to any of these places? Can you vouch for their quality? If you love ice cream and have a sweet tooth, these places in Missouri could be worth your time.
LOOK: 34 spooky dessert recipes for this Halloween