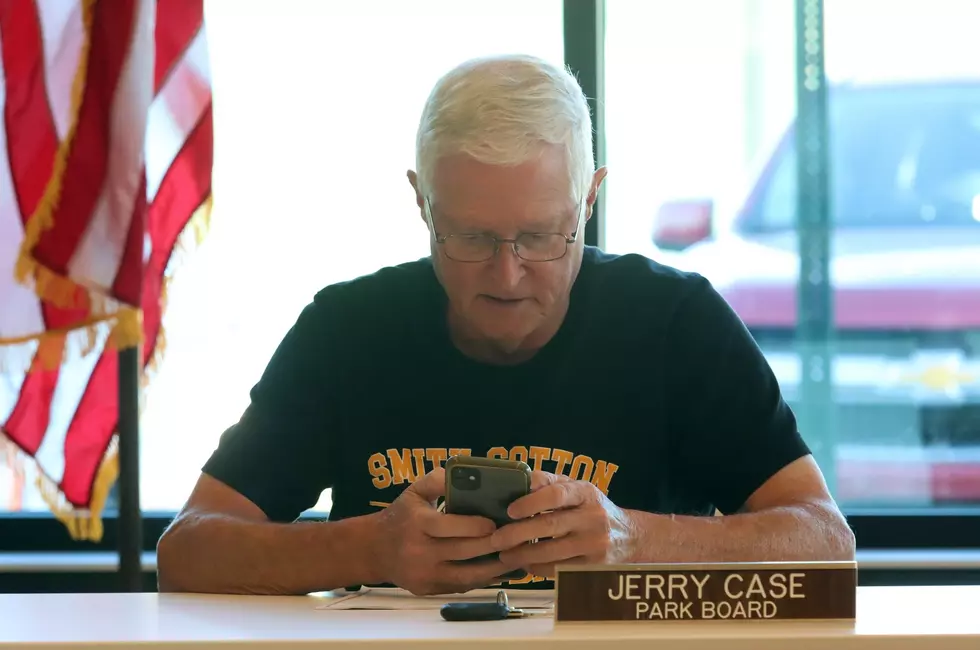 Sedalia Park Board Purchases Scissor Lift
Randy Kirby
The Sedalia Park Board conducted business in 15 minutes Thursday at the Heckart Community Center, 1800 West 3rd.
The brief meeting was minus Sedalia Parks & Rec Director Amy Epple, as she was being recognized at Sacred Heart School on Senior Night, according to Board President Jerry Case.
Board member Jan Summers participated in the meeting by phone.
The Board purchased a used scissor lift from a Warrensburg rental center at a cost of $13,818.75 to be used primarily at the Heckart. Previously, Parks & Rec had to rent one on an as-needed basis, Case explained.
The cost to buy a new scissor lift can depend on many things, from the manufacturer to its age to the sizing, and so much more. They can cost anywhere from $7,500 to $75,000.
Three Parks & Rec employees received pay upgrades during the meeting, including Epple, who went from a level 25 to 26; Matt Clevenger went from a 19 to a 21, and the Marketing and Special Events manager will be at level 17.
The previous events manager, Savannah Lynde, left in late September to take a position as director of marketing for the 509th Force Support Squadron at Whiteman Air Force Base after five years of service in Sedalia. The squadron provides recreational activities for military personnel and their families on base.
The reason for the upgrades, noted Case, was to make those positions compatible with other similar jobs within the City of Sedalia and help with worker retention.
Also, all full-time Parks & Rec employees will receive a $500 bonus at the end of December and another one at the end of March, as approved by Sedalia City Council. Again, this "stay-pay" is for employee retention.
In addition all part-time Parks & Rec employees who have served five years or more, will receive a one dollar raise (per hour). The raise came as a recommendation from Director Epple, and does not apply to contracted labor.
Future raises for part-timers will be triggered in five-year increments, and added on the anniversary date of their employment, it was noted.
"We're in this climate where it's hard to get good help, and if you have good help, you want to show your appreciation and keep them. (Otherwise) they're going to go somewhere else," Case commented.
The Park Board meets again November 10. The public is invited to attend.
In the photo: Sedalia Parks & Rec Board President Jerry Case calls board member Jan Summers one minute before the monthly meeting of the Sedalia Park Board meeting starts Thursday night at the Heckart Community center, 1800 W. 3rd.