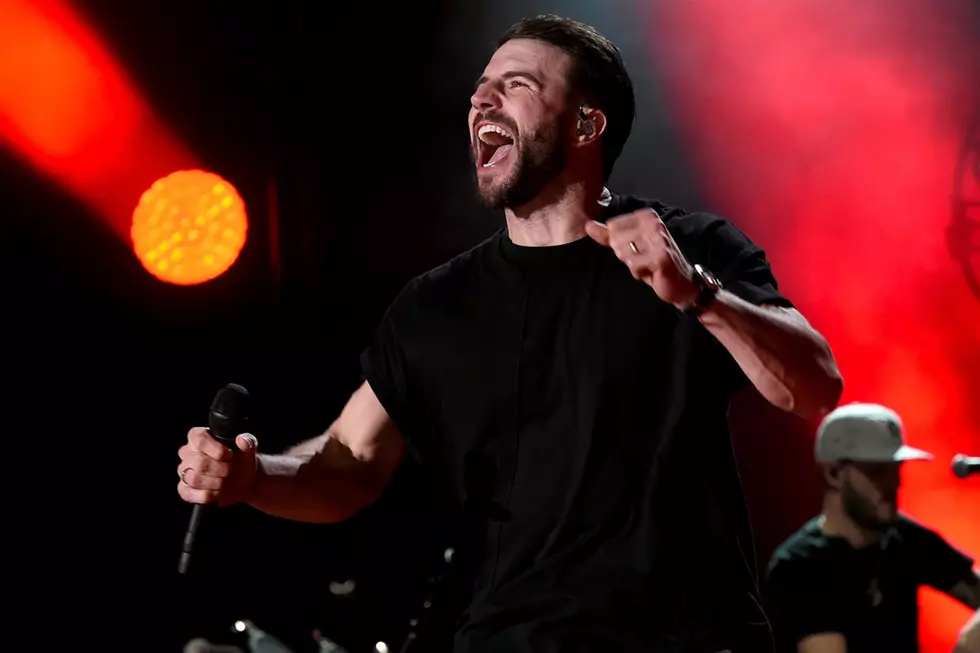 Sam Hunt Returning to Headline 2018 Taste of Country Music Festival
Rick Diamond, Getty Images
Hunt was scheduled to wrap up the festival in 2017, but was forced to cancel his appearance that was scheduled for Sunday (June 11) due to illness. He'll get the chance to make it up to his fans in New York when he takes the stage at ToC Fest 2018, which is set to return to Hunter, N.Y., from June 8-10.
"We know that our fans were disappointed that Sam Hunt was unable to perform at this year's festival due to health reasons," Dhruv Prasad, one of the festival's organizers, says in a press release. "We are grateful to Sam that he is returning to Hunter Mountain next year to make it right, and we know that he will bring an awesome show."
A compensation policy for 2017 Sunday and multi-day ticket holders will be announced via the Taste of Country Music Festival website and social media channels on Monday, June 26.
ToC Fest 2017 drew a record 56,000-plus fans to the natural amphitheater at Hunter Mountain, and with two of country music's biggest superstars already announced for next year, and many more acts to be announced, 2018 could very well turn out to be the biggest and best event in the history of the festival.
Keep up with the Taste of Country Music Festival at its official website, or via Facebook and Twitter for the latest breaking news about tickets and artists.
See Pictures From the 2017 Taste of Country Music Festival
Meet the Hottest Country Festival Headliners