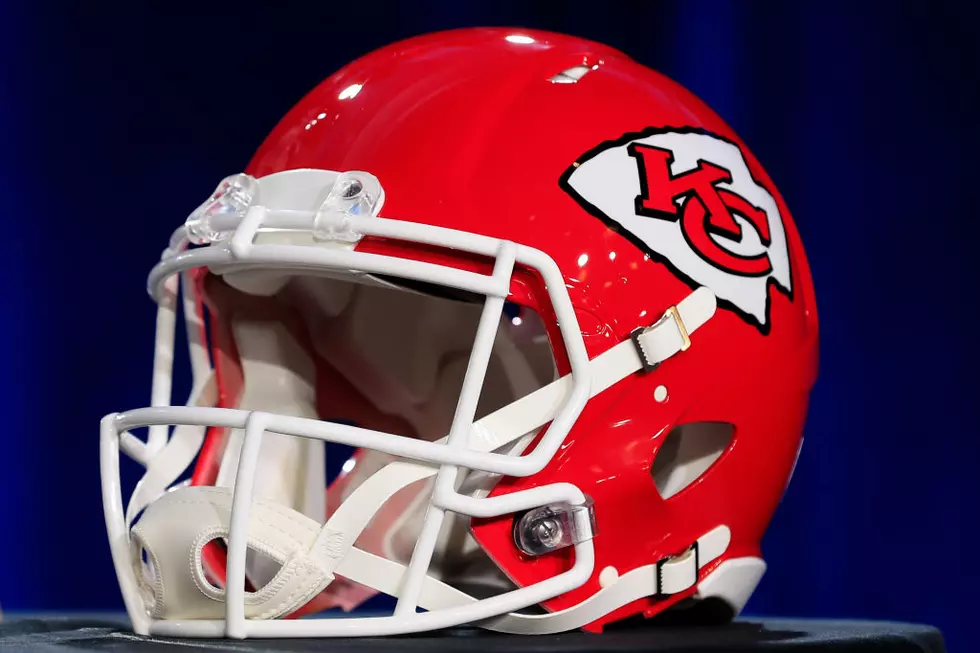 Royals and Cardinals Doing Great, but How About Those CHIEFS!
Getty Images
As of this writing the Royals were atop the American League Central with a record of 16-11 and the Cardinals have won five straight and tied with the Brewers for the top spot in the National League Central with a record of 17-12, and yet the Kansas City Chiefs are the hot topic in sports.
With the 2021 NFL Draft finishing up, KC is holding their heads high with not only their pre-draft trades but also with their picks. The Chiefs made the news with a flurry of trades/acquisitions leading up to the draft that allowed them to be in a more "relaxed" mode for this year's draft.
Some of the big names that the Chiefs have acquired and/or resigned in the off-season include:
Tackle Orlando Brown, a 2021 second-round pick and a sixth-round 2022 pick from Baltimore in exchange for a first-round, third-round and fourth-round 2021 pick.
Signed former San Francisco 49'ers RB Jerick McKinnon.
Re-signed WR Byron Pringle to a one-year contract.
Signed C Austin Blythe to a one-year contract.
Signed G Kyle Long. Signed G Joe Thuney.
The acquisition of Brown, Blythe, Long, and Thuney seems to have strengthened the offensive line for KC. Time will tell. With the draft picks that the Chiefs signed, they will be works-in-progress. Only time will tell what will become of the 2021 draft picks.
One thing seems to be certain, at least according to tackle Orlando Brown. Brown stated in a story that playing right tackle wasn't as important as being on the opposite side of the line. Brown's father played professional football for 13 years, and Orlando Jr. said his desire was to play the left tackle position.
Brown said this about Mahomes in a story on yahoosports.com:
"Whether he has a broken leg, healthy leg, healthy ankle — whatever the deal is, I look forward to keeping him clean. He shouldn't have to run around because of me, period."
He'll have the opportunity to help shore up the left side of the line protecting one of the best QB's in the game. Anybody ready for some football?
LOOK: Here are the biggest HBCUs in America
More than 100 historically Black colleges and universities are designated by the U.S. Department of Education,
meeting the definition
of a school "established prior to 1964, whose principal mission was, and is, the education of black Americans."
StudySoup
compiled the 20 largest historically Black colleges and universities in the nation, based on 2021 data from the U.S. Department of Education's
National Center for Education Statistics
. Each HBCU on this list is a four-year institution, and the schools are ranked by the total student enrollment.