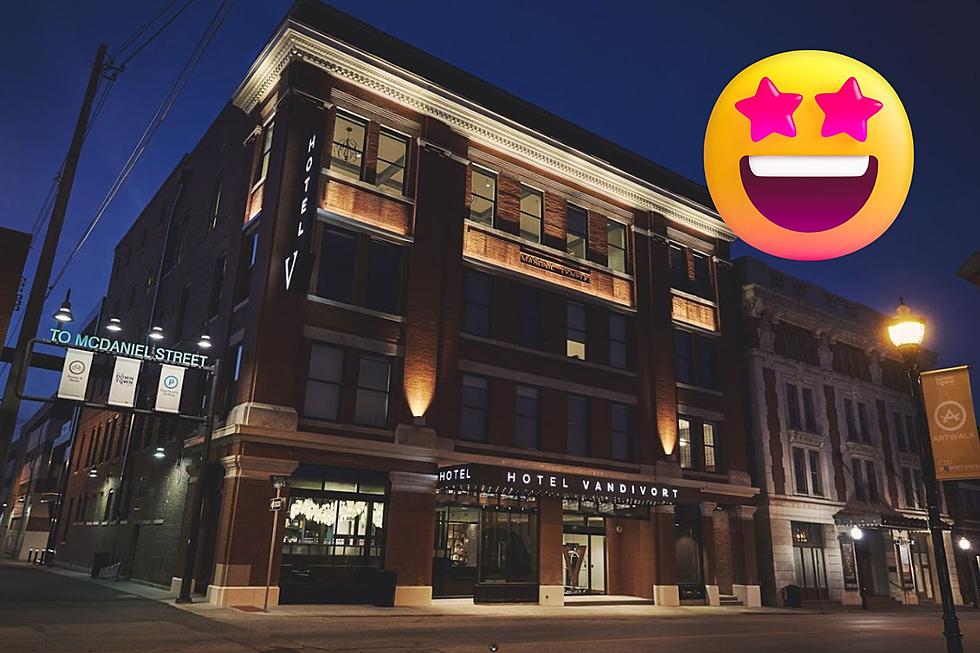 The Absolute Prettiest Hotel To Stay At In Missouri
Google Maps/Canva
Hotels can be great at times, and bad too. Trying to find a cute, fun, place to stay when traveling can be difficult, but there is one hotel in Missouti that is being named the prettiest in the state.
I am going to be doing a ton of traveling in 2023 with my youngest on a traveling sports team so I am going to be looking for lots of hotels to stay in. Even as I am going to try and save money, there are some things that I need to have when booking a hotel and one of them is the atmosphere. I know I'm weird.
This one that is considered the prettiest in Missouri is one that I will have to try. MSN ranked the prettiest hotels in each state the Hotel Vandivort in Springfield is the one for the Show-Me State. MSN says,
Featuring exposed cast-iron pillars and brick walls, this sustainability-forward hotel spans two buildings: a historic building that was once a Masonic Temple and a new building near it. Its aesthetic mixes both modern and vintage industrial elements.
From the outside, I would never guess that this was a hotel. It looks very sleek and updated and modern and different. That's what makes it stand out among the rest. There are hundreds if not thousands of hotels in Missouri so to be picked out among all of those has to be a real accomplishment. So, the next time you find yourself in Springfield check this hotel out. You'll know it because it doesn't look anything like a hotel.
LOOK: Stunning, historic hotels from every state and the stories behind them
Stacker
curated this list of stunning, historic hotels from every state. To be considered for inclusion, the structure must be more than 50 years old. Many of the selected hotels are listed on the National Trust for Historic Preservation, and several are purported to be haunted.
Gallery Credit: Erin Joslyn
LOOK: 50 cozy towns to visit this winter
Stacker
created a list of 50 cozy American towns to visit each winter. Towns were selected based on visitor opinions, ratings from nationwide publications, and tourist attractions.
Gallery Credit: Laura Ratliff