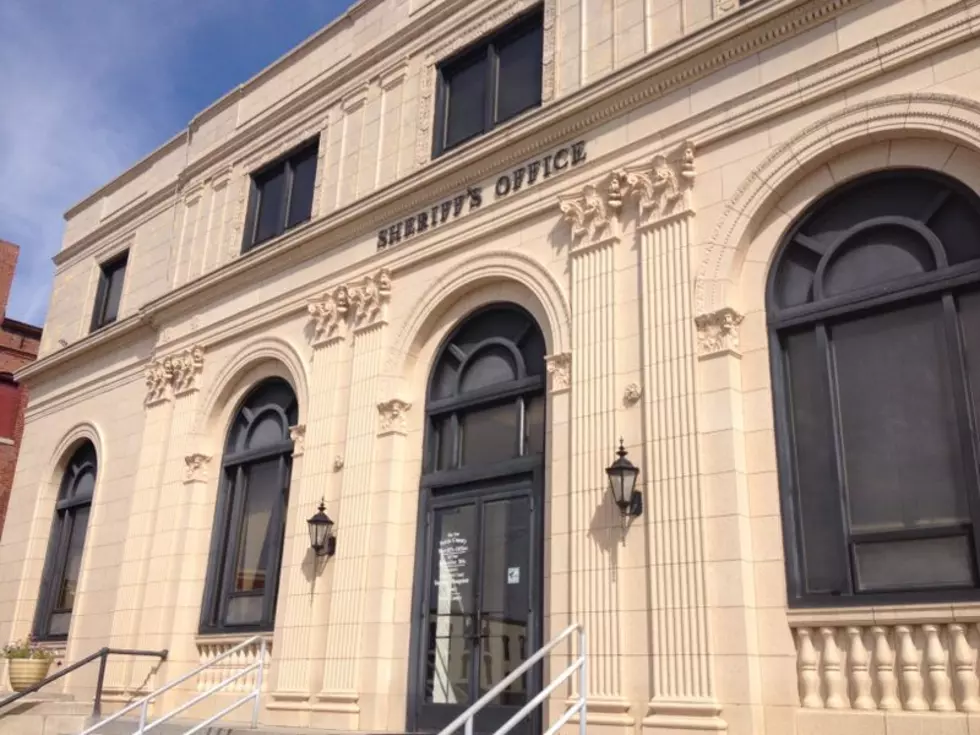 Pettis County Sheriff's Reports for January 27, 2023
Kurt Parsons
This article is compiled from reports issued by the Pettis County Sheriff's Office.
On Tuesday afternoon, Pettis County Deputies took a report of burglary from the 22000 block of Smasal Road. The burglary took place between the afternoon of January 22nd and the morning of January 24th. The investigation continues.
---
Last Friday morning, Sedalia Police attempted to stop a vehicle for an equipment violation. The driver of the vehicle, who was later identified as Edward D. Ebert, 52, of Kansas City, failed to stop. SPD initiated a pursuit, which was later terminated. A short time later, Pettis County Deputies were in the area of Swope Road and US 65 Highway, when they observed the same vehicle travelling north on US 65 Highway. Pettis County Deputies attempted to conduct a traffic stop on the vehicle. However, Ebert continued to flee law enforcement. Pettis County Joint Communication advised the Missouri State Highway Patrol of the pursuit and a Trooper was able to deploy stop sticks, which deflated the passenger side tires near 65 Highway and Missouri Route BB. Ebert continued to flee north into Saline County on US 65, travelling westbound onto I-70. Deputies and the K9 Unit were able to continue to pursue the vehicle. MSHP were able to deploy another set of stop sticks in the area of I-170 and mile marker 66. Ebert continued a short distance before his vehicle came to a stop. Deputies and Troopers were able to take Ebert into custody without incident. It was then learned there was another adult in the vehicle, and an infant. Deputies searched the vehicle and located drug paraphernalia inside the vehicle. Ebert was transported to the Pettis County Jail, where he is being held on a 24 hour hold pending charges of Resisting Arrest, two counts of Kidnapping in the 2nd Degree, Driving While Revoked, and Possession of Drug Paraphernalia. Ebert also had a warrant for his arrest from the City of Independence for Domestic Assault, and two Failure to Appear warrants from Clay and Saline Counties for Driving While Revoked. Bond on the FTA warrants was set at $4,000 cash or surety.
---
---
On the evening of January 20th, Pettis County Deputies were dispatched to the 100 block of Villa Drive in reference to a burglary call. Deputies arrived and made contact with the caller, who advised that she rents her apartment. She had gone to Wal-Mart to grab some groceries and had been gone only a short time. When she arrived back to the apartment, she noticed the rear bedroom window as opened, and a light globe was laying on the bedroom floor. Deputies arrived and checked the closets throughout the apartment, and no one was located. The home owner did not report anything missing at the time of the call.
---
LOOK: Here are 25 ways you could start saving money today
These money-saving tips—from finding discounts to simple changes to your daily habits—can come in handy whether you have a specific savings goal, want to stash away cash for retirement, or just want to pinch pennies. It's never too late to be more financially savvy. Read on to learn more about how you can start saving now. [
From:
25 ways you could be saving money today
]