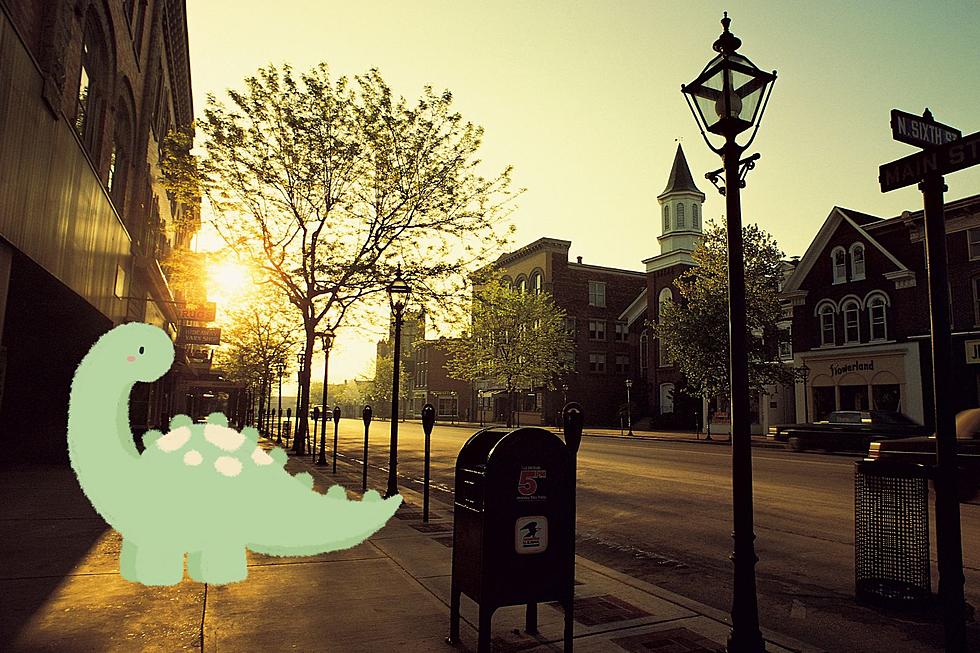 One of the Best Missouri Towns is Famous For Dinosaur Findings
Canva
For the second year in a row, this small Missouri town has been named the best town in Missouri to visit and with a town that found dinosaur bones why wouldn't you want to?
Ste. Genevieve was just named by Tripsavvy the Best Small Town in Missouti to visit and with its historic downtown, wineries, food, and dino bone findings everyone needs to travel here. Play, stay, and getaway at this cute small town located between St. Louis and Cape Girardeau, you won't be bored. The town is known for its historic walking tours, festivals, hiking, biking, and let's not forget a water park.
Tripsavvy describes the town as,
The town was first settled in the 1700s Visit the historic district for complimentary walking tours, bring the kids to the Linden House for immersive activities, wander through the Centre for French Colonial Life, and see the Louis Le Clere grave in the Memorial Cemetery from 1796.
If you like history and want to learn more about the early settlers and what life was like in Missouri back in the 1700s this is the town to visit. You can stay in a vacation rental, camp in one of the parks, or stay at the castle. Yup, an actual castle in Ste. Genevieve.
And, if you like dinosaurs you are going to want to bring the kids to the Sainte Genevieve Museum Learning Center. There you will discover the dinosaur believed to discovered the duck-billed Parrosaurus Missourenisis which is about 35 feet long. You can also see all of the dinosaur artifacts that have been discovered in Missouri. The museum has a huge Hall of Giants where people can learn about dinosaurs, especially the ones that have been discovered in this small town.
The town reminds me a lot of Hannibal with so much rich history and plenty to do with shopping and entertainment, if you're looking for a quick weekend away might want to put Ste. Genevieve on your list.
LOOK: The best minigolf in every state
Using 2022 data from
Tripadvisor
,
Stacker
compiled a list of the highest-rated minigolf courses in all 50 states including Washington D.C.
Offbeat adventures: Travel to the coolest hidden wonders in every U.S. state
Fuel your offbeat travel dreams.
Stacker
found the coolest hidden wonders in all 50 U.S. states (plus D.C.) using data from
Atlas Obscura
.
[WARNING: Under no circumstances should you enter private or abandoned property. By doing so you risk bodily harm and/or prosecution for trespassing.]