Most Popular Baby Names For Missouri Last Year? Here's The Results
Getty Images
I remember having a conversation when I was younger with my parents, and asked them how they came to choose my name when I was born.  I was told they wanted a biblical name, and there are two books in the bible names Timothy.  As for my sister Colleen, I don't recall how they arrived at that name.  Perhaps they just liked it.  My own personal opinion, I thought if I ever had a child, that I wanted a first name that could also be a last name, and have a middle name that would allow my kids to use initials if they so chose.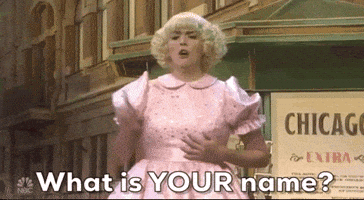 The Social Security Administration today announced the most popular baby names in Missouri for 2021.  Oliver and Olivia topped the list.
The top five boys and girls names for 2021 in Missouri were:
Boys:                                       Girls:
1) Oliver                                 1) Olivia
2) Henry                                 2) Charlotte
3) Liam                                   3) Amelia
4) William                               4) Ava
5) Elijah                                  5) Emma
The agency announced last week that Olivia and Liam were the most popular baby names in the U.S.  How does Missouri compare to the rest of the country?  Check out Social Security's website HERE to see the top national baby names for 2021.
Acting Commissioner Kilolo Kijakazi encourages everyone to enjoy the baby names list and, while online, create a my Social Security account at www.socialsecurity.gov/myaccount.  my Social Security, born ten years ago this month, is a personalized online account that people can use beginning in their working years and continuing while receiving Social Security benefits.
Over the decade, more than 69 million people have signed up and benefited from the many secure and convenient self-service options.  People who set up their my Social Security account have access to additional personalized services.  They can request a replacement Social Security card online if they meet certain requirements.  If they already receive Social Security benefits, they can start or change direct deposit online, request a replacement SSA-1099, and if they need proof of their benefits, they can print or download a current Benefit Verification Letter from their account.
People not yet receiving benefits can use their online account to get a personalized Social Security Statement, which provides their earnings information as well as estimates of their future benefits.  The portal also includes a retirement estimator and links to information about other online services, such as applications for retirement, disability, and Medicare benefits.
Additional Baby Names Information:
The agency began compiling the baby name list in 1997, with names dating back to 1880.  At the time of a child's birth, parents supply the name to the agency when applying for a child's Social Security card, thus making Social Security America's source for the most popular baby names.
In addition to each state's top baby names (and names for U.S. territories), Social Security's website has a list of the 1,000 most popular boys and girls names for 2021.
To see the fastest rising girls and boys names in 2021, click HERE.
KEEP READING: Here are the most popular baby names in every state
Using March 2019 data from the
Social Security Administration
,
Stacker
compiled a list of the most popular names in each of the 50 states and Washington D.C., according to their 2018 SSA rankings. The top five boy names and top five girl names are listed for each state, as well as the number of babies born in 2018 with that name. Historically common names like Michael only made the top five in three states, while the less common name Harper ranks in the top five for 22 states.
Curious what names are trending in your home state? Keep reading to see if your name made the top five -- or to find inspiration for naming your baby.