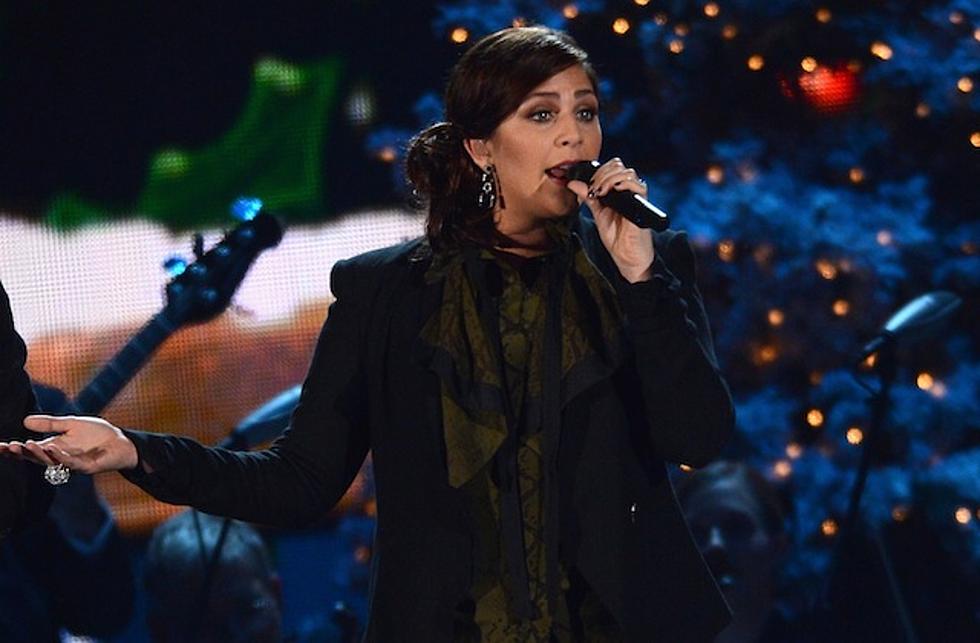 Hillary Scott Talks Pregnancy, Baby Names + How Her Child Will Appear on the Next Lady Antebellum Album
Rick Diamond, Getty Images
As Hillary Scott's due date draws near, we're all ears on any baby news from the spunky Lady Antebellum singer. Scott recently delved into the details of her pregnancy, citing fatigue as her number one difficulty and discussing baby names and exciting news that ties the highly-anticipated newborn with Lady A's new album.
"I wake up every day and think about the women that have to have Ziplocs in their cars, they're so sick. I thank God every day that I have not had to deal with that," Scott admits to Broadway's Electric Barnyard. "Fatigue has been my toughest obstacle."
Although the beautiful mom-to-be has been battling tiredness, you'd never know by her schedule, as the Lady A trio continue to work on their new album and belt out their hits onstage at shows like 'The Tonight Show,' showing their devotion to their fans. The trio is also slated to play the inaugural Taste of Country Festival in New York, scheduled from June 13-15 -- though it will likely be their last show for a bit.
Scott is due this summer, and is already making big decisions regarding baby names -- a feat that often takes lots of deliberation. To throw a curveball into the mix, she and her husband, Chris Tyrrell, don't know the gender of their new family member, making the choice a little more difficult. "If it's a boy, there aren't very many girl names that could be boy names. But if it's a girl, there's a bunch of boy names on the list that could technically be girl names," she explains. "I'm hoping I can at least cut it down somewhat... it's a tough decision."
Although the baby doesn't yet have a name, its career path may be starting out in similar fashion to its music-driven parents, as it will hopefully appear on the next Lady A album in an unusual and clever way. According to Scott, it was Charles Kelley's idea to use the baby's heartbeat as an intro to one of their songs. The songstress says, "I walked into the studio and we had just had the doctor's appointment and I was like, 'Here's the heartbeat, it's beating 158, really strong and fast.' And he goes, 'We have to do something with that!'"
She continues, "We have this song on our record that's really sweet and special to us ... so he was like, 'That would be such a cool way to start that song.' It hasn't happened yet, but I'm hoping."
We're hoping along with her, as it would be such a great way to introduce Scott's firstborn to Lady A -- a band that is part of the heartbeat of country music.