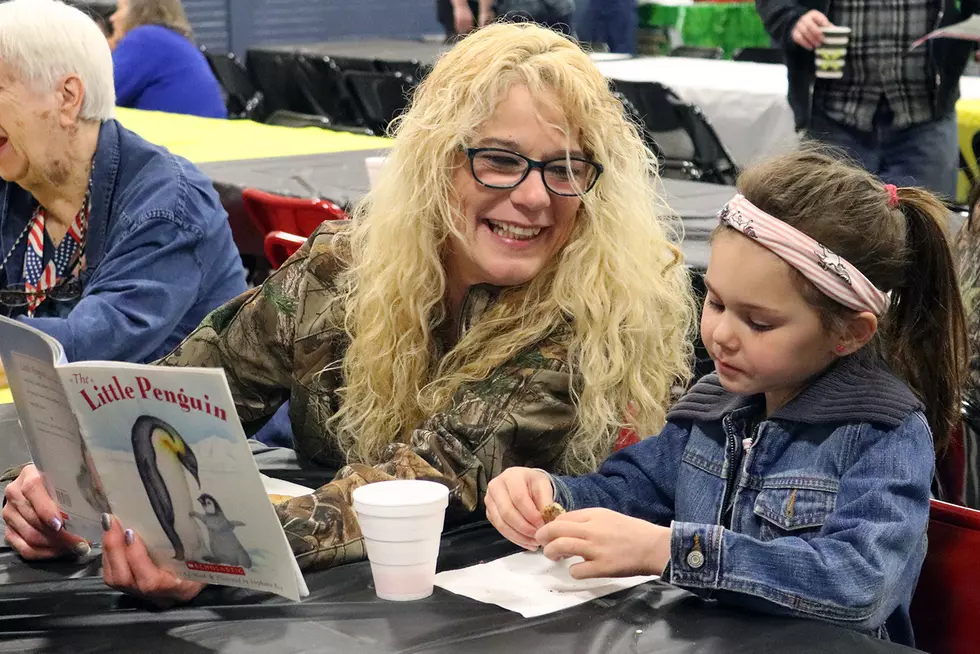 Heber Hunt Celebrates Grandparents Day
Sedalia School District 200
Heber Hunt Elementary School strengthened generational bonds with its Grandparents Day activities on Friday, March 6.
Grade levels rotated in shifts as grandparents and great-grandparents spent time with students in classrooms working on educational activities, sharing a snack in the gym and checking out the book fair.
Students who did not have family members in attendance were paired with teachers, classmates' grandparents and even a teacher's mother.
READING: Sue Simmer reads "Little Penguin" to her granddaughter, Taylinn Brobst, who is focused on her cookie during Grandparents Day on Friday, March 6, at Heber Hunt Elementary School.
PHOTO: Tim and Diana Twyman pose for a photo with their granddaughter, Riley Rangere, during Heber Hunt's Grandparents Day.
BATTLESHIP: Rondall Williams checks coordinates on his grid as he and his grandfather, Jim Huff, play "Battleship Hunt" as part of Grandparents Day at Heber Hunt Elementary.
HUG: Carolyn Coonce gets a hug from her grandson, Damien Rochin, as she arrives for Grandparents Day at Heber Hunt.