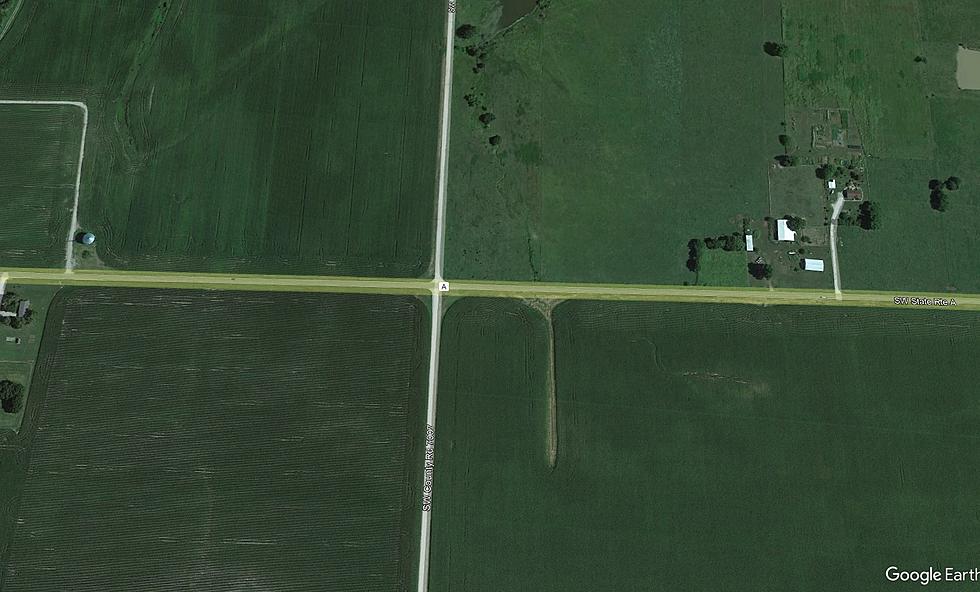 Head-on Collision Kills Hume Man in Bates County
Google Earth
A Hume man was killed in a head-on collision that occurred Monday afternoon in Bates County.
The Missouri State Highway Patrol reports that a westbound 2002 Mazda Hatchback, driven by 23-year-old Andrew Medina of Hume, was on Highway A at County Road 7007 (between Hume and Rich Hill) around 2 p.m., when the Mazda crossed the center line and struck an eastbound 2012 Jeep Cherokee, driven by 77-year-old Mildred K. Bell, also of Hume, head-on.
Medina was pronounced dead at the scene by Bates County Coroner Greg Mulinax (Butler) at 4:18 p.m. The body was taken to Mullinax Funeral Home in Butler. Medina was not wearing a seat belt at the time of the crash, according to the report.
Bell and her passenger, 84-year-old Norann Brooks, both of Hume, suffered serious injuries, and were transported to Research Medical Center for treatment. Another passenger in the Jeep, 18-year-old Aricka P. Pryor, of Nevada, suffered moderate injuries, and was transported to Nevada Medical Center for treatment. All three were wearing their seat belts at the time of the crash.
Both vehicles were totaled.
There were a total of five Troopers on scene.