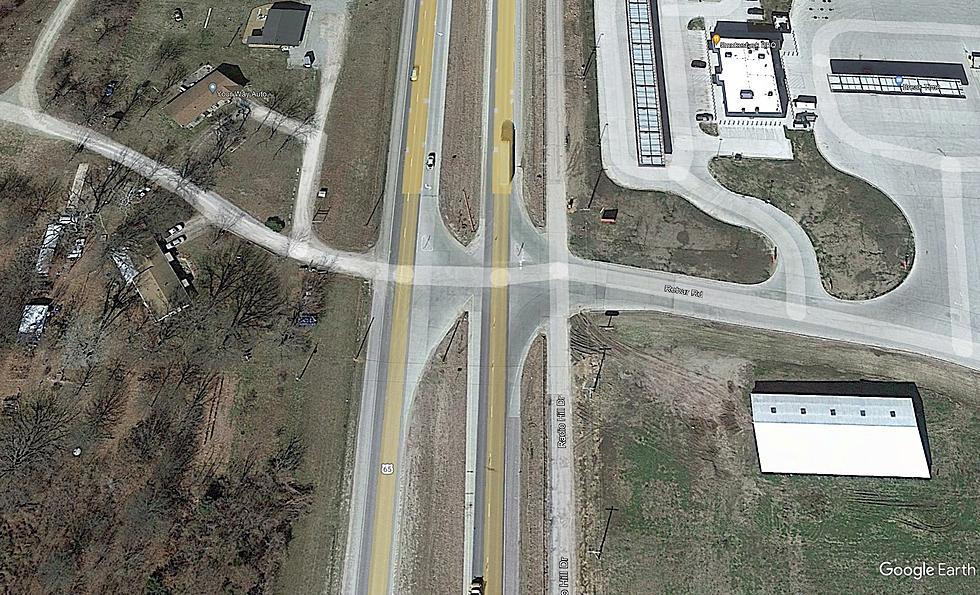 Five Injured In Crash at Rebar Road and 65
Google Earth
Five people were injured in a three-vehicle crash that occurred Wednesday morning in Pettis County.
The Missouri State Highway Patrol reports that a southbound 2019 Freightliner Cascadia and a southbound 2019 Nissan Pathfinder on US Highway 65 and slowing for a red light at Rebar Road just before 8 a.m., when a southbound 2009 Subaru Forester, driven by 41-year-old Paul W. Nash of Liberty, struck the rear of the Nissan, which struck the trailer of the Freightliner.
Nash suffered minor injuries, and refused transport to the hospital.
Four people in the Nissan were injured, including the driver, 51-year-old Tammy L. Mincey of Pekin, Illinois, and passengers Jennifer L. Catt, and two infant females, ages 1 and O. All had minor injuries and were transported to Bothwell Regional Health Center for treatment.
The Subaru and Forester had extensive damage and were towed by Don's Truck Towing. The Freightliner, driven by 33-year-old Cameron M. Galloway of Sycamore, Illinois, had minor damage.
LOOK: The 25 least expensive states to live in