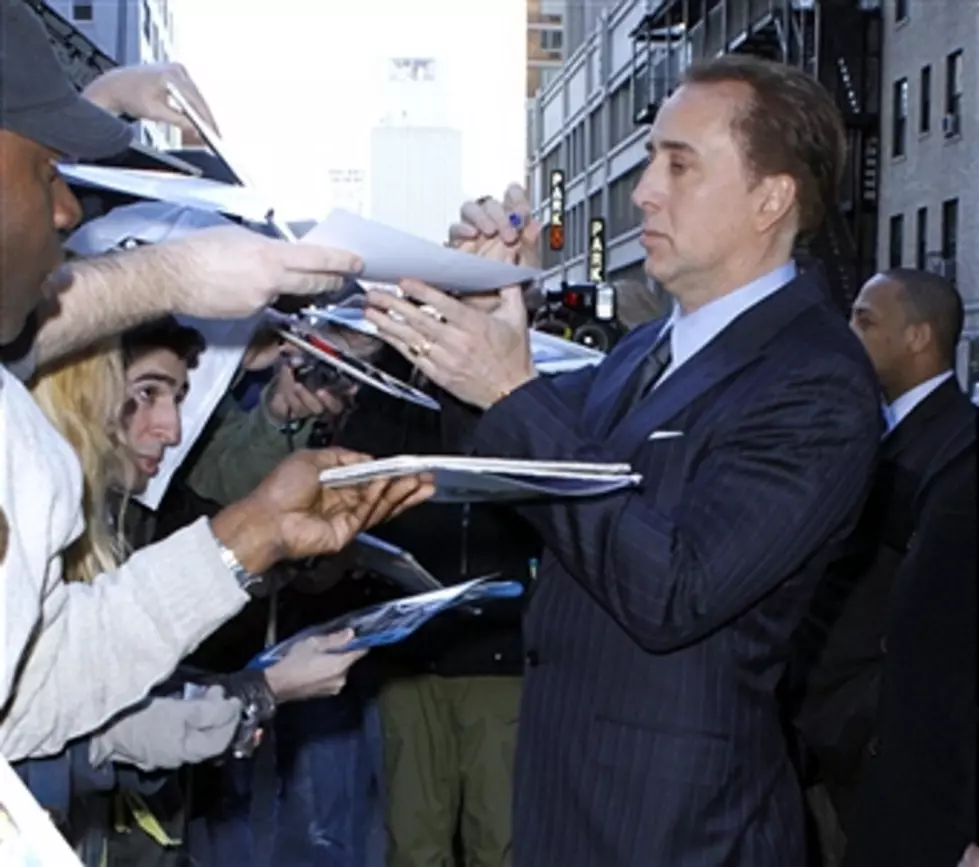 Enquiring Minds: Worst Movie This Year [SURVEY]
GETTY IMAGES
It's award season, which means everyone else is focusing on the BEST that cinema had to offer.  So we're going to sniff around at the OTHER end of the spectrum in our new survey.
Here are the 10 Worst-Reviewed Movies of the Year, based on their ratings on RottenTomatoes.com . . .
1.  "Left Behind":  2% positive rating.  Nicolas Cage remaking a Kirk Cameron movie about the Rapture?  What could go wrong?
2.  "I, Frankenstein":  3% positive rating.  The Frankenstein monster as an action hero?  Why?
3.  "The Legend of Hercules":  3% positive rating.  This wasn't the major studio release starring The Rock.  This one featured Kellan Lutz in the title role.
4.  "Are You Here":  7% positive rating.  It's a family comedy-drama starring Zach Galifianakis, Owen Wilson and Amy Poehler.
5.  "A Haunted House 2":  8% positive rating.  Another one of those Wayans Brothers horror parodies.
6.  "Grace of Monaco":  9% positive rating.  Nicole Kidman as the late Grace Kelly.
7.  "Vampire Academy":  9% positive rating.  Based on a young adult book series about a world where good and evil vampires are at odds.
8.  "The Nut Job":  10% positive rating.  An animated flick about a squirrel voiced by Will Arnett.
9.  "Winter's Tale":  13% positive rating.  Colin Farrell plays a would-be thief who falls for a dying woman who has the power of reincarnation . . . or something like that.
10.  "Blended":  14% positive rating.  Another Adam Sandler / Drew Barrymore romantic comedy.  What did you expect?
So now, I turn to you guys.  I'm sure you saw some movies this year, either at the theater or at home.  What was the worst movie you saw this year?  Why did you dislike it so much? Tell me all about it and I'll share your answers on the air!