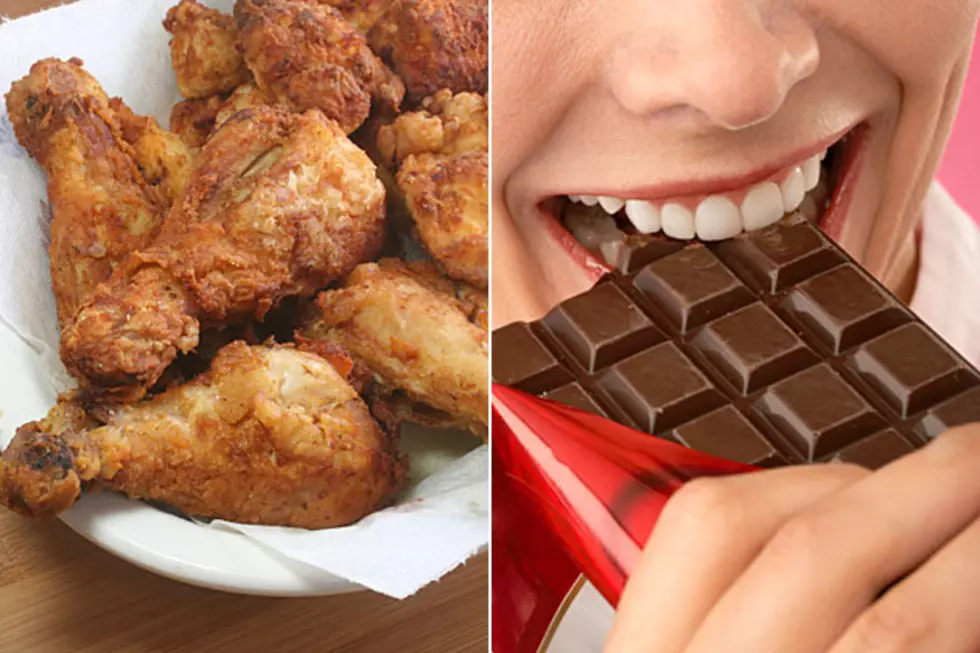 Chocolate Fried Chicken Will Soon Be a Tasty (Or Gross) Reality for Your Taste Buds
iStock, Fuse
Bad news for America's war on obesity.
A new restaurant serving chocolate-flavored fried chicken is slated to open in Los Angeles in March. Called ChocoChicken, the eatery will serve chicken made from a fried batter with chocolate in it, so your acne, waistline and cholesterol level will all go to heck one fatty bite at a time.
Adam Fleischman, the mad scientist behind ChocoChicken, says it's time for an experiment like this:
Fried chicken is a classic American comfort food that has been largely overlooked in fast-casual restaurants. ChocoChicken is completely different than anything else out there. This isn't mole', traditional fried chicken, or even chicken just dipped in chocolate. It is a whole new style of fried chicken that you just have to taste to believe. It's got the 'crack factor' I look for in a great restaurant brand."
Depending on your point, it either sounds delightful or disgusting and almost seems like a contrived plot to get featured on one of the myriad Food Network shows. In fact, we think we can see Guy Fieri gassing up his car right now for the road trip to the City of Angels.
The idea of chocolate fried chicken also got us wondering: what are some other foods you'd like to see fused together? Pretzel pizza? Root beer Buffalo wings? Barbecue-mint ice cream? Let us know!