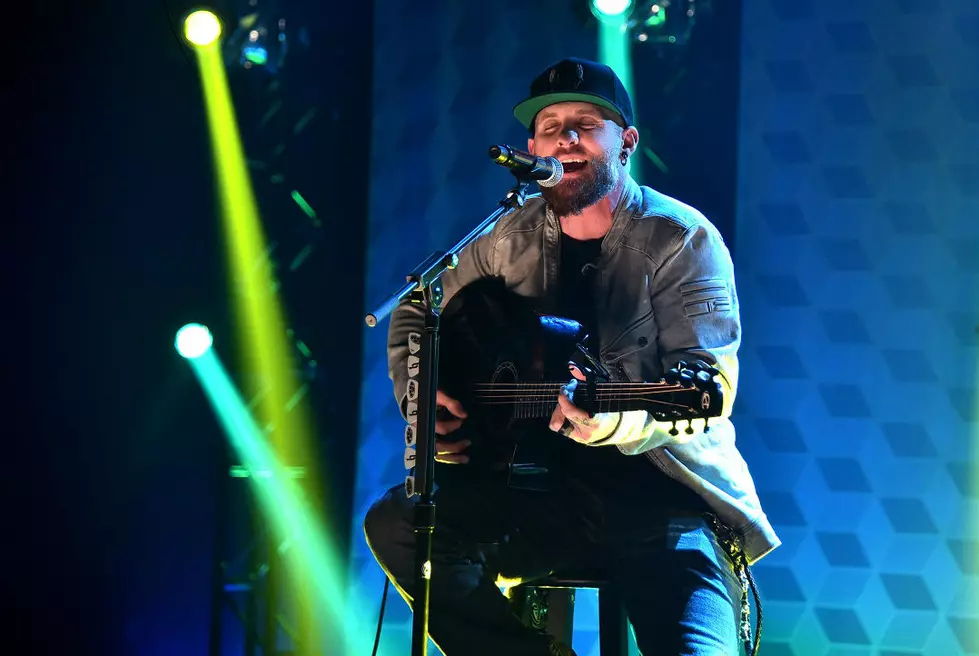 Brantley Gilbert Learned to Relinquish Creative Control While Working With Lindsay Ell
Alberto E. Rodriguez, Getty Images
"When [my wife] Amber and I got back together, her mom and her brother wanted to go to the Opry, and Lindsay was playing that night. I'll always remember the way she played," he recalls. "If you guys know Lindsay, you know that what you see is what you get ... She's incredibly talented, and she smokes the majority of men I know who play the guitar."
Gilbert isn't shy about admitting that he has some control issues when it comes to the songs he records, and when he began to consider which artist would be right for his first male-female duet, he didn't take the selection lightly. Still, one of the touchier aspects of the collaboration was how working with another woman on a creative project might impact peoples' views on his marriage.
"I think the most stressful part about it was being a married man and doing a duet with another woman," he explains. "We've got a pretty old-school home life and marriage, and I didn't know how to approach that."
However, he goes on to say, Ell made working together easy: "One of the many awesome things about working with Lindsay is that she was super respectful throughout the whole process. It was super professional," Gilbert goes on to say. "There was no pressure working with Lindsay at all."
Even though he had complete confidence in Ell's abilities, letting go of creative control didn't come easy. "She went into the studio with [producer] Dann [Huff], and within five minutes, I was blowing up Dann's phone, trying to FaceTime him and everything, because I couldn't be there," Gilbert recalls. "Finally, he answered the phone, and he was like, 'Look, I'm in the studio and she's killing it. It's gonna be fine. I'll call you later.' And he hung up."
Deep down, though, Gilbert knew even then that he didn't need to worry. "Listening to the work she'd done before then, knowing what kind of artist she was, what kind of singer she was and what kind of player she was -- that took a lot of the concern out of there," he points out.
"I knew she'd kill it -- you know what I mean? Those of us that know her know that she's not gonna take something and half-a-- it, either," he goes on to say. "Somebody that plays guitar like that -- to have that talent, you've got to be an extremely focused person, and most of the time that's mirrored in work ethic. In Lindsay's case, that's definitely true."
Country Music's Best Guitarists