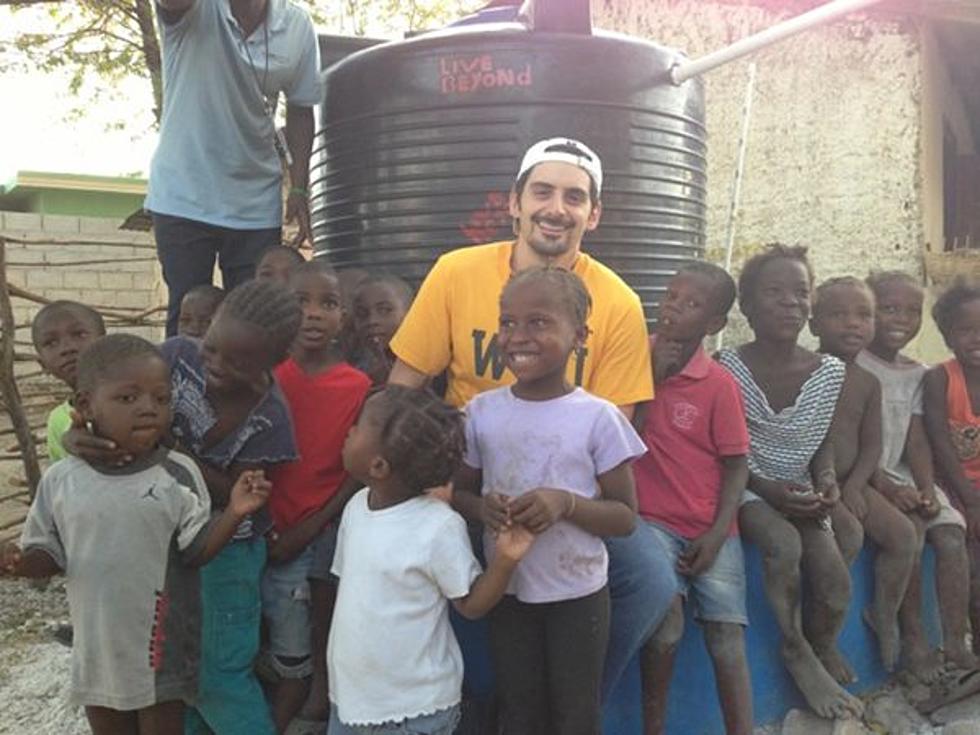 Brad Paisley Helps Install New Water Pumps in Haiti
Twitter
This past week, Brad Paisley took a break from his typically busy schedule of writing and recording new music to donate his talents to people in the Thomazeau community in Haiti. By partnering with a charity called Live Beyond, Paisley and his team members were able to install water pumps for a village in need.
The 'Water' hitmaker joined former Olympic skater Scott Hamilton and former Senate Majority Leader and Nashville physician Bill Frist to help provide clean water to a poor area just outside of Port-au-Prince, Haiti's capital city.
Paisley has been updating his Twitter followers of his progress in Haiti, posting a photo of himself with a group of kids and another of himself pumping clean water from a new well.
"[Second] of new water purification systems in Thomazeau Haiti," Paisley tweeted with the photo of himself with a group of kids. "Thanks to #LiveBeyond, these kids can drink clean water."
The country crooner also showed off one of the new clean water stations, showing himself outstretched and pumping the "hillbilly water station," as he called it.
It looks like Paisley and other Live Beyond volunteers have made some great progress in Haiti over the past several days, but the country star noted on Twitter that his group is "just getting started."
Paisley and his wife, 'Nashville' star Kimberly Williams-Paisley, donated a large sum to Live Beyond in late 2012. The couple then launched the Paisley Challenge to motivate their fans and friends to donate money to help reach a goal of opening 100 clean water facilities in Haiti.
"Clean water leads to healthy people," Paisley told Country Weekly, "which leads to less time trying to survive and more time trying to figure out what they want to do with their lives."