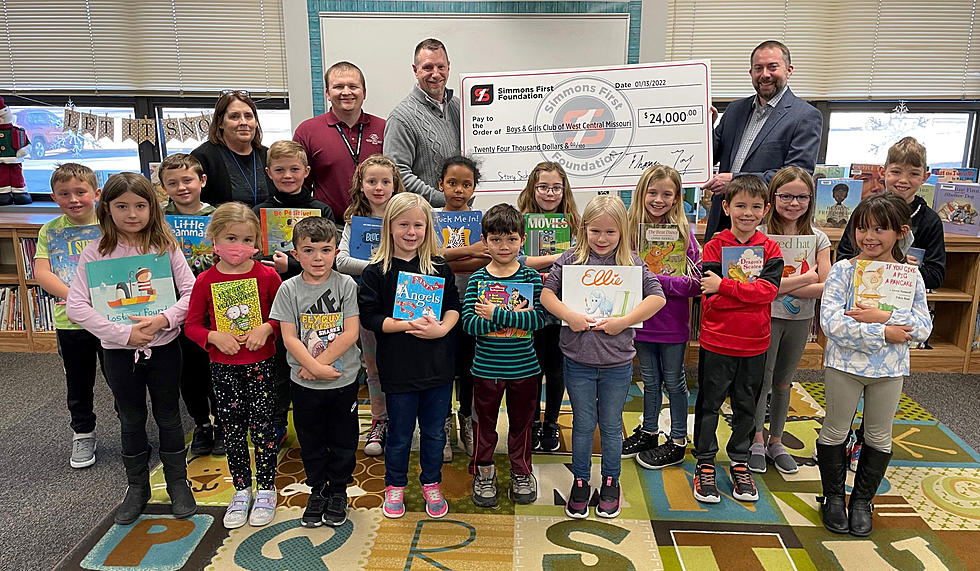 Boys & Girls Club Receives $24,000 Grant For Literacy Program
BGC
Boys & Girls Clubs of West Central Missouri will start a new literacy program thanks to a generous grant from the Simmons First Foundation.
Story Scholars will focus whole-child literacy: preparing young children for a lifetime of reading, encouraging middle-age children to expand their literacy knowledge and engaging older children in literacy service projects.
"A big, heartfelt thanks to the Simmons First Foundation and our local Simmons Bank for their commitment to literacy and establishing a strong reading foundation for our kids," said BGC Executive Director Gary Beckman. "This grant provides hope and opportunity to our members that will build their great futures."
Skyline Site Director Vicki Hart will lead the Story Scholars Program and oversee the implementation of the grant. Plans include beginning a Story Wizards pilot program at the Skyline Site, which focuses on the importance of storytelling while developing competence in reading comprehension, with lessons on parts of a story, listening, fostering imagination, creating and writing stories and presenting stories to peers. Literacy-themed service-learning projects are also being developed as well as a family literacy night event. Grant funding will primarily be used to purchase books to give away to Club members, as well as students attending Sedalia's two Head Start locations.
"Simmons Bank and Simmons First Foundation are proud to support the Boys & Girls Clubs of West Central Missouri with a donation to establish the Story Scholars program," said Sedalia Community President for Simmons Bank, Grant Leeka. "Literacy is a foundational building block for childhood development and with this grant we are honored to support students in Pettis County."
The Story Scholars Program will begin this month and run through December.
In the photo: Boys & Girls Clubs of West Central Missouri's Skyline Site members stand with from left, Skyline Site Director Vicki Hart, Director of Operations Tyler Hudson, Executive Director Gary Beckman and Simmons Bank Community President Grant Leeka. The Simmons First Foundation recently awarded BGC with a $24,000 grant to be used for a new literacy program.