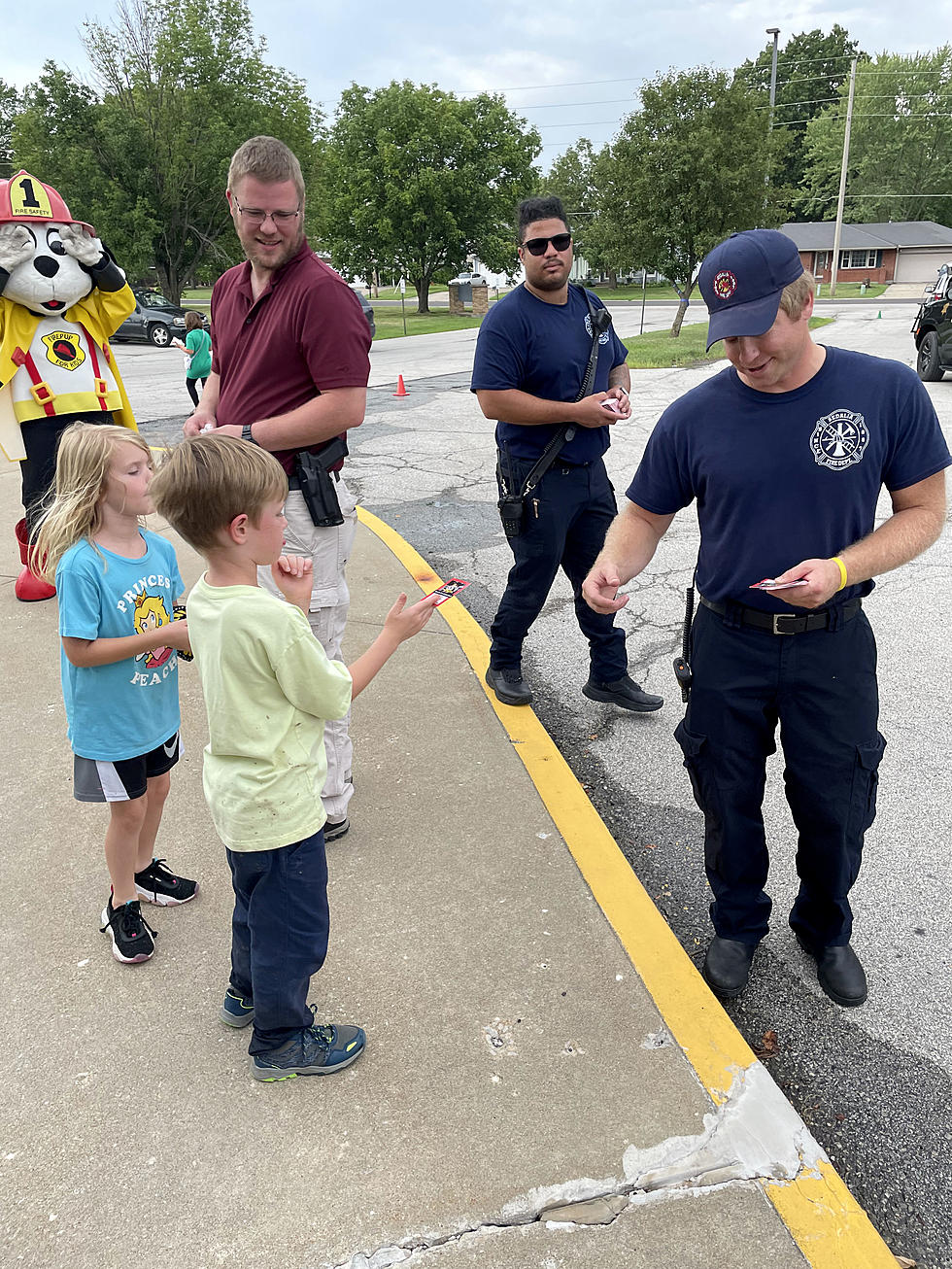 Boys & Girls Club Hosts National Night Out Event
BGC
Police, ambulance and fire trucks, carnival games, back-to-school haircuts and delicious grilled hotdogs were just a few of the highlights at Boys & Girls Clubs of West Central Missouri's National Night Out, presented by Rick Ball Ford, held August 1.
More than 150 parents and children came out to enjoy the community-oriented event which also featured information booths from area non-profits, giveaways and more.
"National Night Out is always a fun event for our Boys & Girls Club community," said Director of Operations Tyler Hudson. "We're thankful for everyone who volunteered their time and talents to make the event a success and of course to our Club families who took time out of their evening to attend."
Special thanks to Sedalia Police Department, Pettis County Sheriff's Department, Sedalia Fire Department, Pettis County Fire District, Missouri State Highway Patrol, CASA, Child Safe of Central Missouri, Pettis County Health Center, Burrell Behavioral Health, Walmart Pharmacy, Tyler Utz and Utz Racing, Cargill, Tyson, Coca Cola, Missouri Job Center, Missouri Barber Company and Great Clips.
In the photos: NNO2 – Stylists from Missouri Barber Company and Great Clips were on hand at Boys & Girls Club's National Night Out giving free back-to-school haircuts.
NNO8 – Children had a great time using the Pettis County Fire Department's fire hose during the National Night Out event, held August 1.
NNO12 – Sedalia Fire Department firefighters handed out stickers and other information during National Night Out.