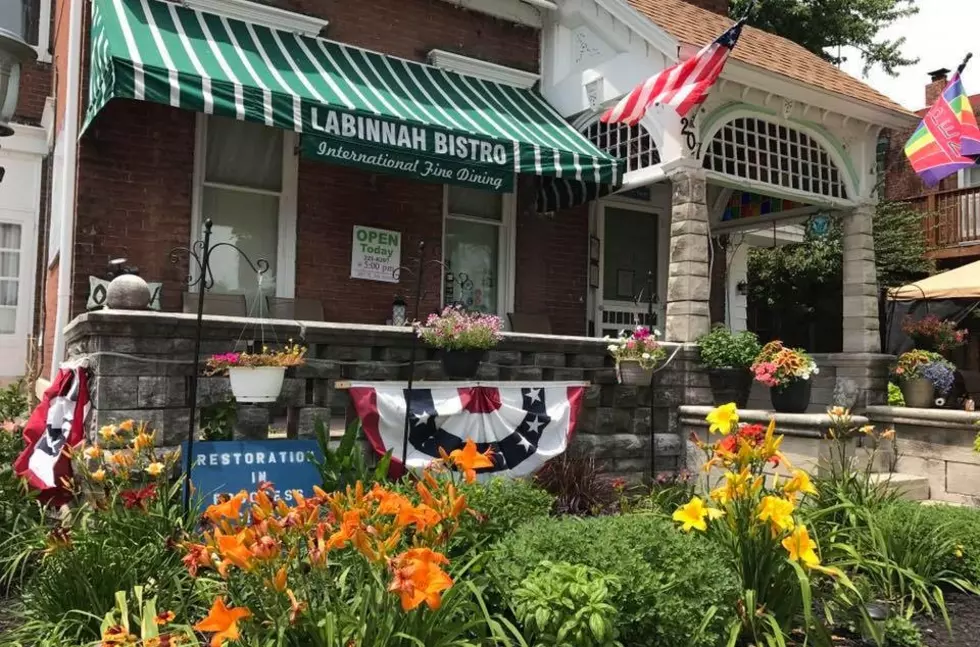 A Missouri Bistro Is Straight Out Of A Fairy Tale. Could It Be More Romantic?
Facebook Page - LaBinnah Bistro
I am always looking for fresh restaurants to check out.  I have gotten better at appreciating different kinds of food. So any excuse to try a new place, or a local one in a town I am not from, is something I try and do.  We know Hannibal Missouri is the home of Mark Twain, and one of Missouri's most popular tourist destinations.  This restaurant could be another reason why.  Lets learn a bit about LaBannah Bistro.
The Facebook page describes the Bistro- Embark on a culinary adventure that brings the World's flavors and traditions to your table. Discover dishes from around the Globe that have endless variety, history and taste!
You can expect to dine inside and outside, with friendly and attentive service.  And you might even meet a celebrity.  The staff got to meet Mike Wolfe from American Pickers!
Dinner is served Tuesday through Saturday and no reservations are allowed.  You can call ahead to be put on a wait list.
This place will often do theme nights. The picture below was from a 'Last Night on the Titanic' themed evening.
Now lets get to the menu portion of this place.  You can click HERE for their website and a menu listing.  This place is known for fine dining.  A Caprese salad looks good.
How about some surf and turf? With potatoes and asparagus.
Turkish and Mediterranean options are available. This place is famous for their Dolmas, a Turkish hummus.
There are always specials happening from seafood, steaks, pork chops, etc.  Check out this special- Miso Seaweed seared Tuna Steak.
Along with the amazing menu, the scenery around this place is beautiful.  The gardens around the bistro will have some lovely flowers and you may find a visitor.
Do not forget dessert either.  Macaroons anyone?  Yes, they have them too.
So, this place has so much to enjoy, it is considered 'fairy tale' like.  Themed events, great food and scenery, and a dedicated staff.  If you ever make a tourist trip or a weekend getaway to the home of Mark Twain, this place should be on your list of places to check out.  It is a well reviewed bistro, and I think you will find it worth your time.
LOOK: Famous Historic Homes in Every State