A Flea Market Frenzy Comes To Missouri State Fairgrounds. You Shopping?
Getty Images/iStockphoto
Growing up in Villa Park Illinois, there was a local mall not too far from my home called North Park Mall.  Inside the mall, was a flea market.  Now normally these are held outdoors, but an indoor one that you could go to and not have to deal with the elements was always a plus, and if you were lucky you could find some amazing deals on things that you may want or need.  To be honest, I just liked to go and browse and people watch.  If you like flea markets, then this weekend should be fun.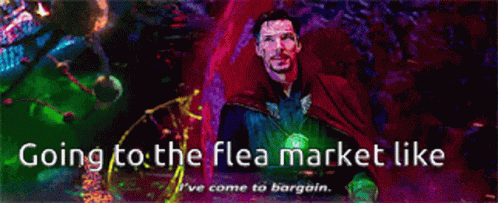 Prall's Flea Market Frenzy will be taking place this weekend, rain or shine.  Times are 8AM - 6PM Saturday and 8AM to 4PM Sunday.  July 16th and 17th.
Ammo, Antiques, Baked Goods, Collectables, Crafts, Farm/Animal supplies, Guns, Handmade items, Harley Davidson Apparel, Home Decor, Ice Cream, Lawn Mowers, Potted Flowers, Sporting Goods, Tie Dye, Tires, Tools, T-Shirts, Vehicle Parts and lots more! The vendor gate will open at 6am both days.
There will be a lot of vendors, and you can enter the MO State Fairgrounds through Gate 4.  There is a small charge of $5 per person (15 years and under are free) and it will cover both days.  Wristbands will be handed out.  If you happen to need a scooter or golf cart, that is permitted.
You can contact Joni at 660-596-9193 with any questions or email at prallfleamarketfrenzy@gmail.com and there is still space available if you want to sell anything.  You can also go their Facebook page HERE for more info.  Maybe you find that unique items that you have been looking for.  Happy shopping!
50 Famous Brands That No Longer Exist