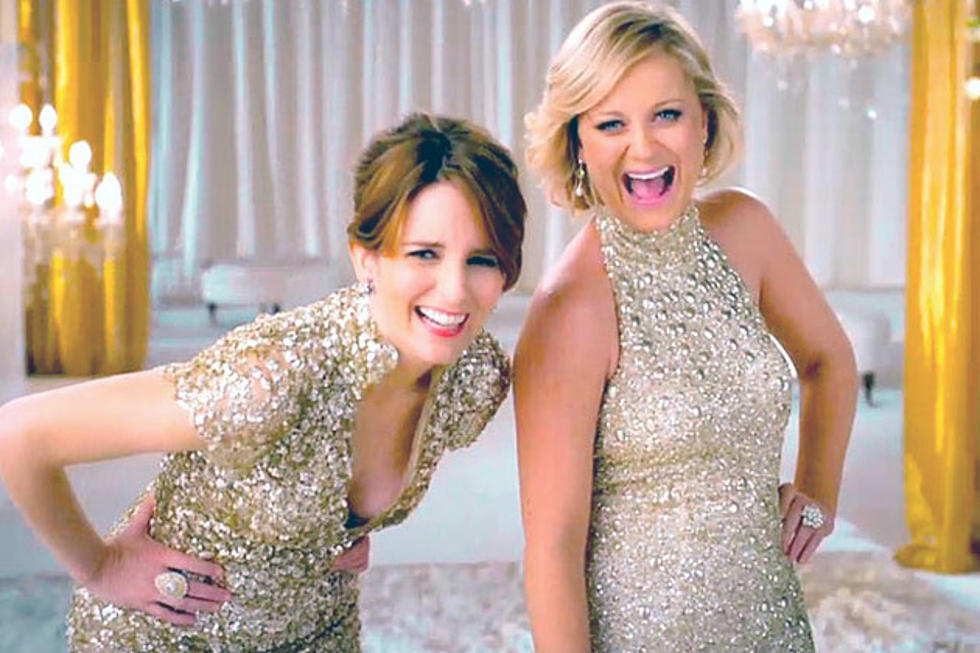 2013 Golden Globes: Watch Tina Fey-Amy Poehler's Opening Monologue
NBC
Comedienne duo Tina Fey and Amy Poehler tag teamed the 2013 Golden Globes and all we can say is -- thank God, Ricky Gervais didn't get the gig. Poehler warned us in the latest issue of EW that she was planning on making Daniel Day-Lewis cry, but her and her co-host almost made us tear up with their bits on Meryl Streep, Anne Hathaway and Kathryn Bigelow, to name a few.
If you were somehow dosing off during the 2013 Golden Globes opening monologue or not watching the ceremony at all, you can now watch it in full after the break.
Ricky Gervais, who hosted the Golden Globes for the past three years, fortunately did not make this his fourth in a row as '30 Rock' star Tina Fey and 'Parks and Recreation' lead Amy Poehler took the helm this time around. It's safe to say we were all a bit amped to hear that this pair would be taking over hosting duties for the Globes, but after watching them in action during NBC's live broadcast, we were proven right.
If you're looking to re-watch the greatness that was their opening monologue or simply catch up with the rest of the world who already watched it, now you can! The full opener for the 2013 Golden Globes is ready to watch right here. Check it out in full below... and -- SPOILER ALERT -- here's probably the funniest joke the duo made:
Kathryn Bigelow's nominated tonight. I haven't really been following the controversy over Zero Dark Thirty, but when it comes to torture, I trust the lady who spent three years married to James Cameron.