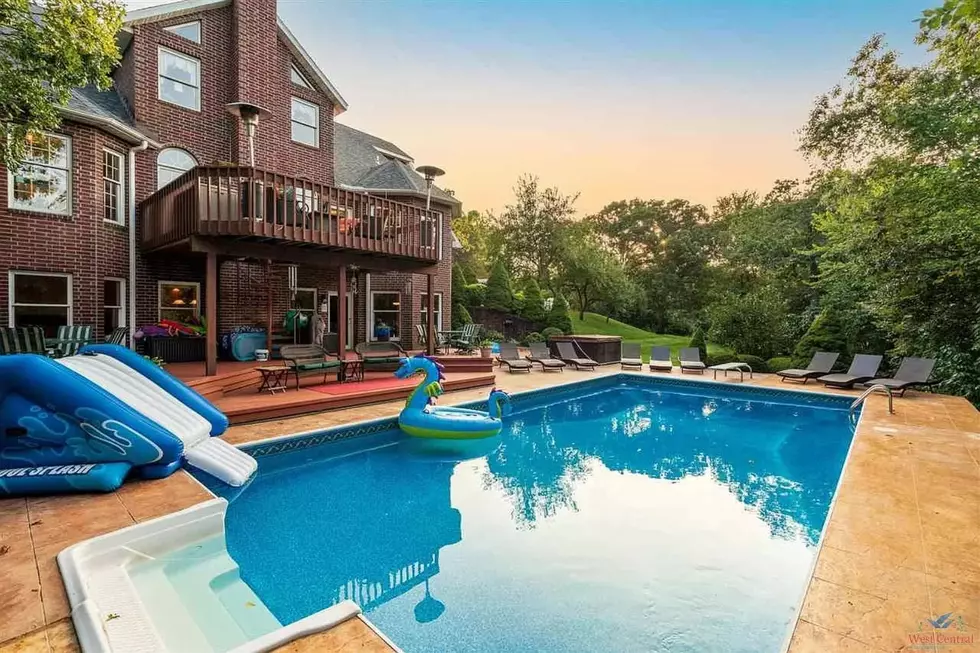 Yes, There Is A Million Dollar Home In Sedalia And It's For Sale
Angie Yeager Re/Max of Sedalia via Zillow
When you think of Sedalia homes, you probably think of those large nice homes on Broadway as you head towards the historic downtown. Or maybe the new neighborhood out by Clover Dell Park. The home you grew up in. Or the two homes perched on what seems like Missouri State Fair property. You're probably not thinking million dollar homes. Yet our town has a few, and one of them is currently for sale.
Re/Max of Sedalia Angie Yeager is currently offering a home at 30942 Highway M in Sedalia for $1,475,000 according to Zillow. This home has everything. Five bedrooms, seven bathrooms, a great room, a basement that opens out to the pool, an open concept living room and kitchen, and more.
When I say more, I mean more. There's a landscaped driveway, hardwood floors, fireplaces, an inground pool, a hot tub, a pond, a home gym with a sauna, and a recently remodeled master bathroom fit for a queen and her king. There are also walking trails, a concrete deck, a shade garden featuring a porch swing, and a 40 X 60 shop building.
No, this is not your typical Sedalia home. Of course, if it was, would I be talking about it? Probably not. Keep scrolling and enjoy some wonderful pictures of this great smart looking home available on Highway M.
In case you're wondering Zillow estimates the monthly cost to purchase and live in the home, provided you can't plop down the cash to buy the home outright is $7,654 a month. That's a mortgage payment of $6,0801 a month, $1,057 in property taxes per month and a $516 dollar insurance premium each month. Of course, your mileage may vary based on your downpayment, interest rate, and insurance policy. That doesn't include your utilities.
Keep scrolling to check out a great gallery of this million-dollar home offered by Re/Max of Sedalia Angie Yeager. And learn more about the property on Zillow.
This Million Dollar Sedalia Home Has A Pool, Pond, and Sauna
Check out this million-dollar home for sale in Sedalia. It has five bedrooms, seven bathrooms, a pool, pond, workout room, and a sauna. It's listed by Angie Yeager Re/Max of Sedalia. Check out the Zillow listing
here
.
This St. Louis Mansion Could Be Right Out of A Movie
Check out this great mansion in St. Louis that looks like it's right out of a movie. It's currently for sale for just under $5 million dollars. You can check it out on
Zillow
.