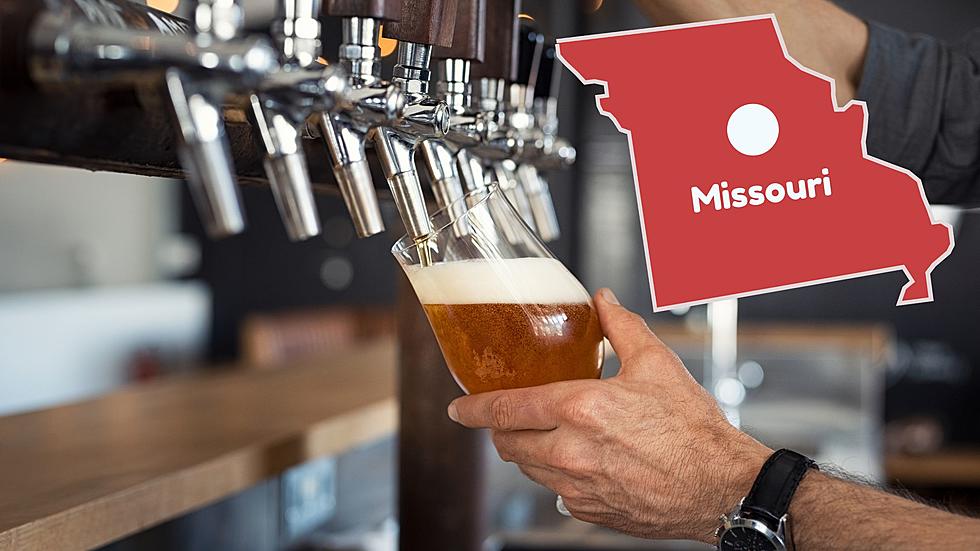 Yelp says Kansas City is home to the Best Beer in Missouri
Canva.com
Kansas City is for BBQ while St. Louis is for Beer...but according to Yelp, you can find the "Best" Beer in the Show-Me State in Kansas City, not St. Louis...So which beer does Yelp give the top spot too?
Yelp released a list this year called Where to Find the Best Brews in Every State, and the list ranks Boulevard Brewing as the best brew in the Show-Me State, sorry Budweiser... The list includes breweries like Begyle in Chicago for best in Illinois, Sam Adams in Bost for the best in Massachusetts, and the delicious Allagash Brewing Company in Maine.
I personally feel like this is a nearly impossible list to create, while yes Boulevard is terrific and I love a lot of their beers, is it overall BETTER than Schlafly in St. Louis or 4 by 4 in Springfield, I don't know how to quantify what brewery is better than another brewery. BUT...Boulevard is terrific! I will say seeing that Boulevard was the choice for Missouri wasn't disappointing, their lineup of beers is terrific and the brewery in Kansas City is a great place to visit. On Yelp, they say this about Boulevard...
"Founded in 1989, Boulevard Brewing Company has grown to become the largest specialty brewer in the Midwest. Our mission is simple: to produce fresh, flavorful beers using the finest ingredients and the best of both old and new brewing techniques."
Is there a brewery you feel should have been chosen by Yelp to represent Missouri as opposed to Boulevard?
LOOK: Best Beers From Every State
To find the best beer in each state and Washington D.C., Stacker
analyzed January 2020 data from BeerAdvocate
, a website that gathers user scores for beer in real-time. BeerAdvocate makes its determinations by compiling consumer ratings for all 50 states and Washington D.C. and applying a weighted rank to each. The weighted rank pulls the beer toward the list's average based on the number of ratings it has and aims to allow lesser-known beers to increase in rank. Only beers with at least 10 rankings to be considered; we took it a step further to only include beers with at least 100 user rankings in our gallery. Keep reading to find out what the best beer is in each of the 50 states and Washington D.C.
Gallery Credit: Angela Underwood