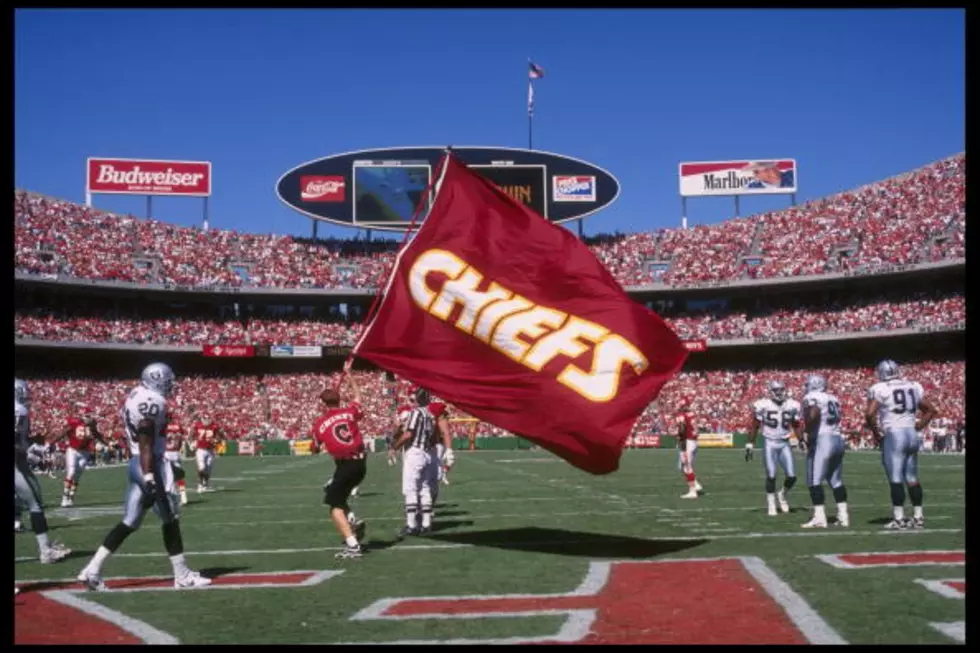 Who Are The Top Five All-Time Chiefs Players?
Getty Images
Since we're pretty much without any professional sporting events at this time due to the coronavirus, I though it would be fun to throw in some Chiefs' trivia.
Depending on how old you are, rating the top five all-time Chiefs' players may end up a little different for fans.
An article came out about three years ago on arrowheadaddict.com listing the top 50 Chiefs players of all time. Let's see if you agree on these five Chiefs as the best in Kansas City.
5.  Buck Buchanan-13 seasons combined in the old AFL and the NFL. Drafted out of Grambling University in 1963. He was the first black player to be taken first-overall in either league. At 6-foot-7 and 270 pounds, he became one of the greatest defensive tackles in league history.
4.  Bobby Bell-He was the first black linebacker inducted into the Pro Football Hall of Fame. With Kansas City for 12 seasons. He was an AFL All-Star, an NFL Pro-bowler, AFL All-Star six times and had other accolades that would fill any den with trophies and plaques.
3.  Tony Gonzalez-Surprised? Tony Gonzalez at the #3 spot? You shouldn't be. Gonzalez set many Chiefs and NFL records as a tight end. Some consider him to be the best tight end to ever play the game. Besides the legacy he has left for tight ends around the league, he ranks #2 behind Jerry Rice for receptions along with being in the top five for total in receiving yardage.
2. Derrick Thomas-If this man didn't make #1 on the list, I knew he'd be #2. One of the most feared defenders in the 90's. Along with the arrival of Marty Schottenheimer, helped to turn the Chiefs into a winning organization. A member of both the Chiefs and Pro Football Hall of Fame. He was named the Walter Payton Man of the Year award in 1993. Complications from a car accident in 2000 took his life. RIP DT.
1.  Willie Lanier-A member of the NFL's 75th Anniversary All-Time team and won the NFL Man of the Year award in 1972. He began his career in 1967 after he was drafted in the second round out of Morgan State. He only missed four games during his tenure with the Chiefs which ended in 1977. Some say that Lanier was the greatest middle linebacker of all-time.
TACKLE THESE: Check Out the Best Uniforms In Each NFL Team's History