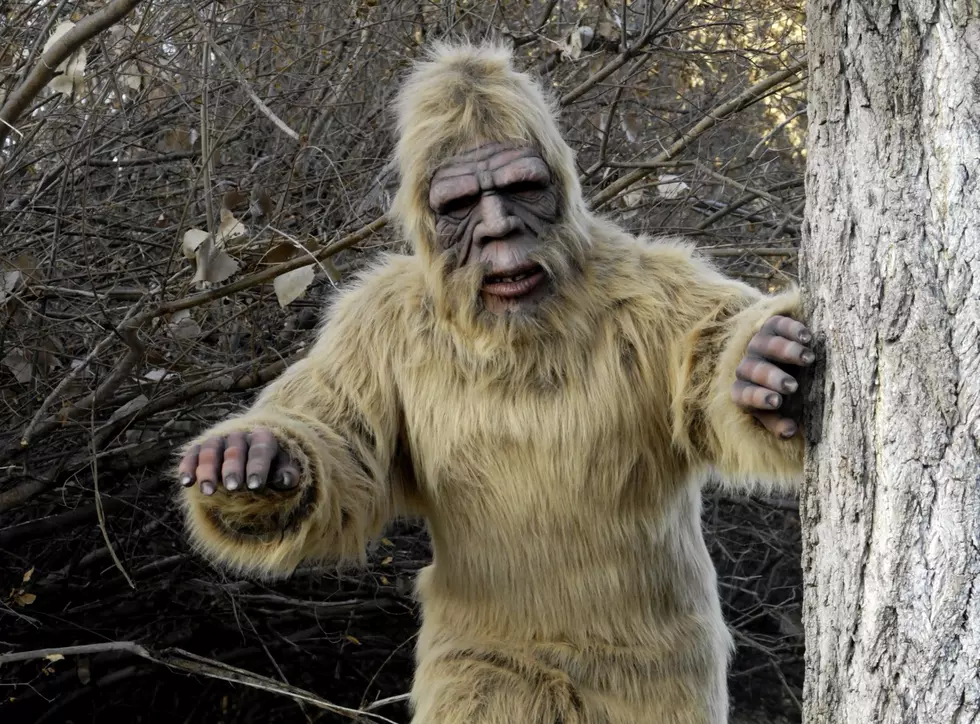 Wanna Go 'Squatch Huntin? You Can With the Great American Campout
So I know that you know that people are totally curious about the unknown. Particularly the stuff out there in the woods that you can't see.
Now me, if I see something or hear something in the middle of the woods that I can't identify, I'm OUTTA there.  I'm a chicken, though. That's part of the reason you ain't gonna catch my hinder out there camping. I'm the person that's watching the horror movie knowing I would NEVER go down that route. I know there are a lot of you that are more adventurous than I am, though.  And that might mean that you're wanting to go out there and get answers.  SASQUATCH answers.  Bigfoot answers.  Like, cousin to the Beaman Monster answers.
And now, you've got a chance to do just that coming up at the end of the month. It's part of the Great American Campout that's being held by the Missouri State Parks.  So what's that?  I've got the quote for you.
The Great American Campout brings families, friends, youth groups and more together to connect with nature for a fun and memorable night outdoors. Through the month of June, thousands of people across the country will gather in their backyards, neighborhoods, communities and parks to camp out. Whether you are a first-time camper or experienced outdoorsman, come celebrate with team members at Washington State Park starting at 2 p.m. Saturday, June 25.
It's not just hanging out in the outdoors.  Although I hear Washington State Park (it's in DeSoto) is pretty great for that. There's also going to be a petroglyph tour (yes, I had to Google that - it's a tour looking at different images that have been carved into rocks by ancient peoples), a mammal track tour, and of course, the Bigfoot Hunt.  The petroglyph tour starts at 2:00 p.m., the mammal track tour starts at the Campground Amphitheater at 4:00, and the Hunt will meet at the same place at 7:00 p.m.  So it's right before it gets dark.... prime 'squatch huntin' time. Now don't get it twisted, it's not just a bunch of local Jethros going to look for bigfoot - it's led by Park Rangers, so you'll be guided by somebody who actually knows what they're doing.
Best of all, it doesn't seem to be something you have to sign up for and there's no cost, either.  So this  might be a fun little drive to take just out of Jeff City.  For more information, call 636-586-5768.  And good luck out there.  I'll be cheering you on from the comfort of my couch.
Huntingly yours,
Behka
Celebs Share Their Personal Paranormal Stories