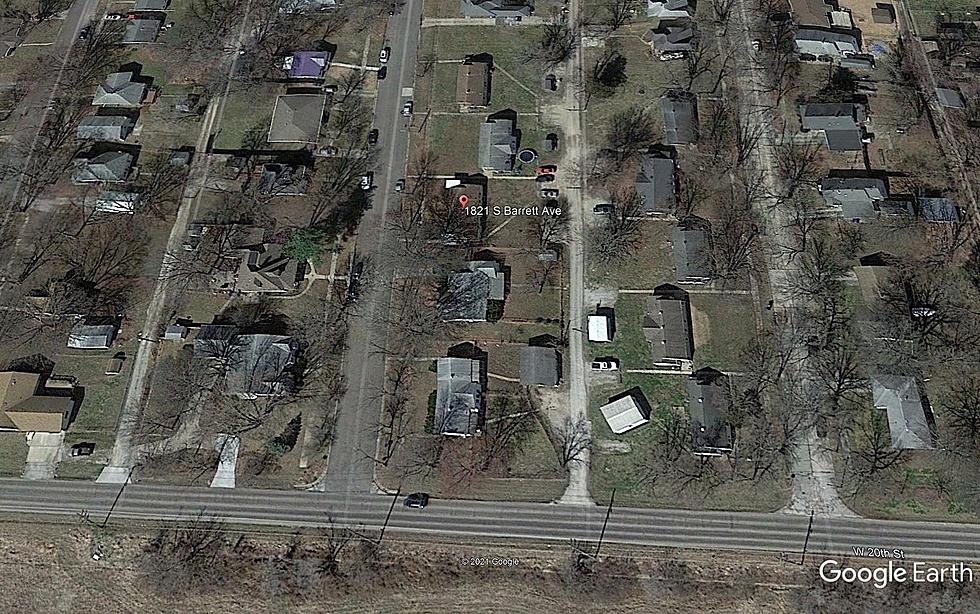 Two Sedalians Arrested in Drug Bust on South Barrett
Google Earth
On Tuesday, June 15 at approximately 7:49 pm., Pettis County Deputies, the Mid-Missouri Drug Task Force, and the Morgan County SWAT team served a search warrant at 1821 South Barrett reference drug distribution.
This has been an ongoing investigation between law enforcement and Pettis County Prosecutor Phillip Sawyer.
During warrant service, officers detained and arrested two individuals: James Johnson and Whitney Raymond. Seized during this warrant were the following:
1 kilogram of cocaine salt (powder cocaine)
1/2 pound of methamphetamine
701 Ecstasy tablets
35 pounds of bud marijuana
154 boxes of THC vape cartridges
THC wax
15 high caliber rifles
13 handguns
1 stolen gun
Approximately $61,000 in US Currency
This investigation was aimed at the distribution of dangerous drugs within Pettis County, specifically cocaine, ecstasy, and methamphetamine.
Raymond was arrested on outstanding traffic warrants while Johnson was arrested on numerous charges to include 1st Degree Trafficking, which will likely wind up as a federal indictment.
"As you will note at the front of the photo, this is brick cocaine, suggesting wide scale distribution and delivery. This is a significant operation, and I could not be more proud of our task force detectives and all involved.
"Special thanks to the Morgan County SWAT Team for securing this residence during warrant service. It is a great day when fellow Sheriff Norman Dills lends his most professional team to assist a neighboring county," said Sheriff Brad Anders in a facebook post Tuesday.
Check out these 50 fascinating facts about dogs: