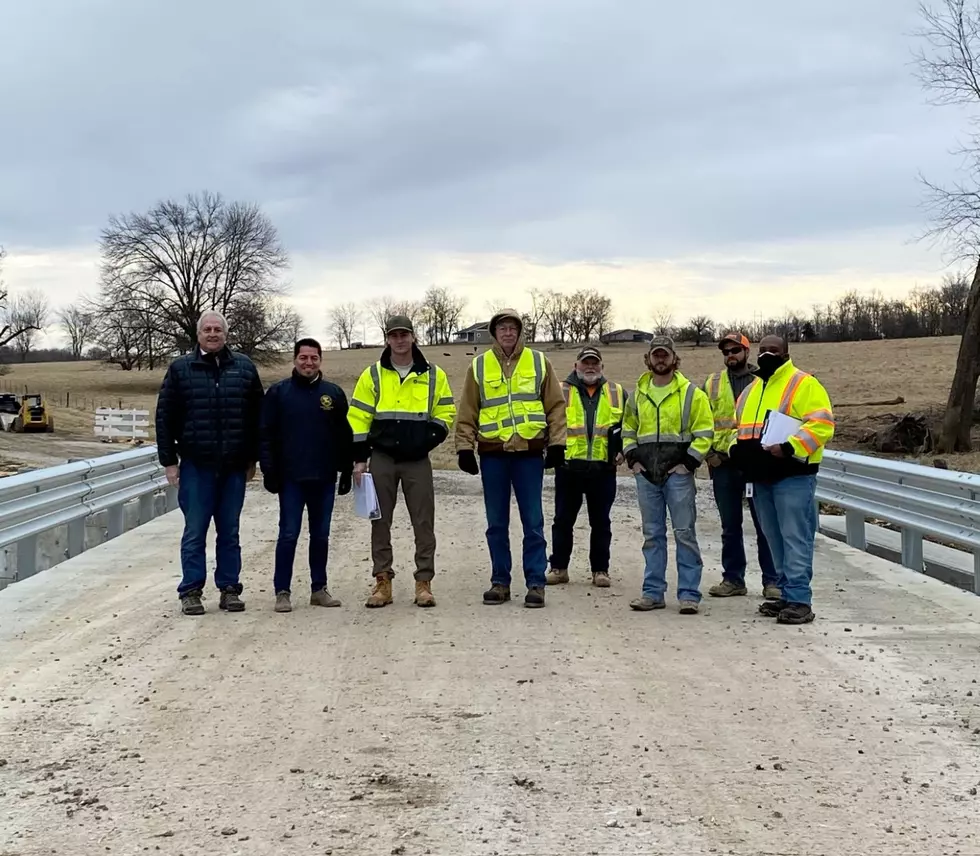 Two New Bridges Inspected Near Windsor
Pettis CoMo
On Wednesday, Jan. 6 representatives from the Pettis County Commission, MoDOT, Anderson Engineering and Widel Inc., conducted a final inspection on two newly-constructed bridges before opening them to the public.
The bridges are located on Swisher Road north of Highway 52 and Elm Branch Road near Windsor, according to a press release from the Pettis County Commissioners.
In the photo: From left, Western Commissioner Jim Marcum, Eastern Commissioner Israel Baeza, Luke Rosendale of Anderson Engineering, Gary Strack of Anderson Engineering, Roger Dietz of Widel Inc., Henry Staton of Widel Inc., Blake Gerke of Widel Inc., and Brian Lavender from MoDOT. Standing on the newly completed and opened bridge on Elm Branch Road.