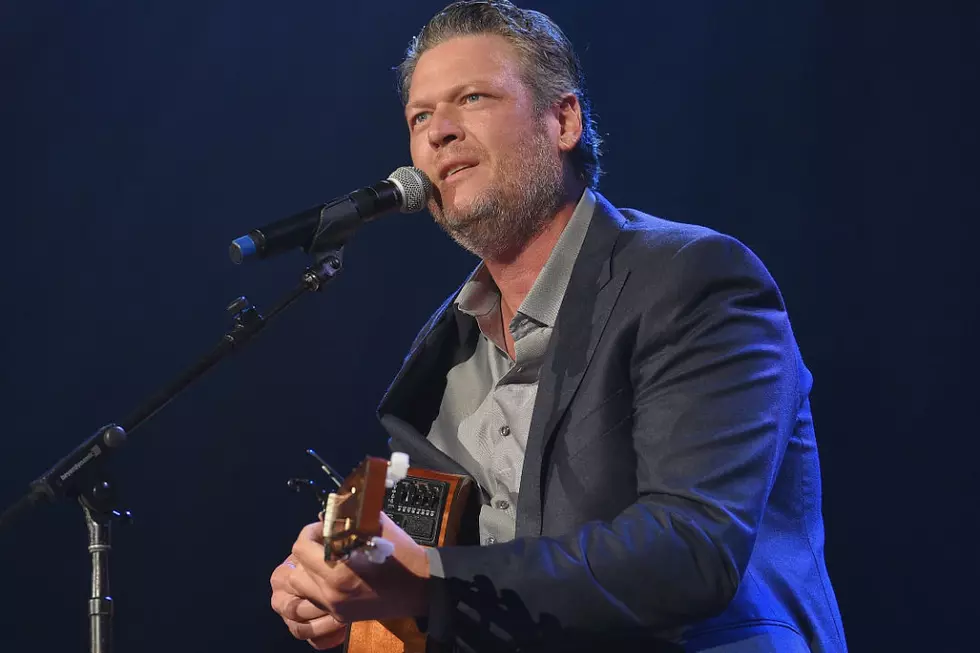 A Blake Shelton Song (and His Mom's Novel) Inspired a New Hallmark Christmas Movie
Jason Kempin, Getty Images
Hallmark Channel holiday movies have been tearjerkers for years, but in 2018, they tapped into country music to create one of their new Christmas movies. Time for Me to Come Home for Christmas was inspired by Blake Shelton's song "Time for Me to Come Home," which the country star co-wrote with his mother, Dorothy Shackleford, and her novel of the same name.
Time for Me to Come Home for Christmas -- which premiered on Dec. 9 and will run throughout the holiday season -- is about a big-time music star named Heath (Josh Henderson) who finds himself stranded in Chicago during the holidays with a small-town girl, Cara (Megan Park), who has no idea who he is. They're both headed back to Oklahoma, and -- you guessed it -- a connection sparks between the two. Shelton executive produced the film.
"Heath has some of Blake's personality," Shackleford -- who co-wrote her novel with Travis Thrasher, loosely basing it on Christmas memories of her famous son -- tells CountryLiving.com. "He's a little witty, and he's a nice guy. Heath's father has passed, and Blake's father has passed in real life. There are bits and pieces of Blake in it. But [it's] mostly all fiction."
The song "Time for Me to Come Home" -- which inspired the novel of the same name -- appears on Shelton's 2012 holiday album, Cheers, It's Christmas. "Blake was writing the song for his Christmas album, and said he needed help with the second verse," Shackleford recalls. "So I came up with the second verse, and that's how the song was born."
Shackleford helped Shelton write the song, and she sings on it as well. "That thrilled me, but at the same time, it made me very nervous, because I'm not a great singer," she admits. "I just about passed out ... but somehow I got through it."
In addition to Shelton, Time for Me to Come Home for Christmas is co-executive produced by Harvey Kahn, Orly Adelson and Michael Shepard. It's airing on the Hallmark Movies & Mysteries channel.
10 Must-Own Country Christmas Albums