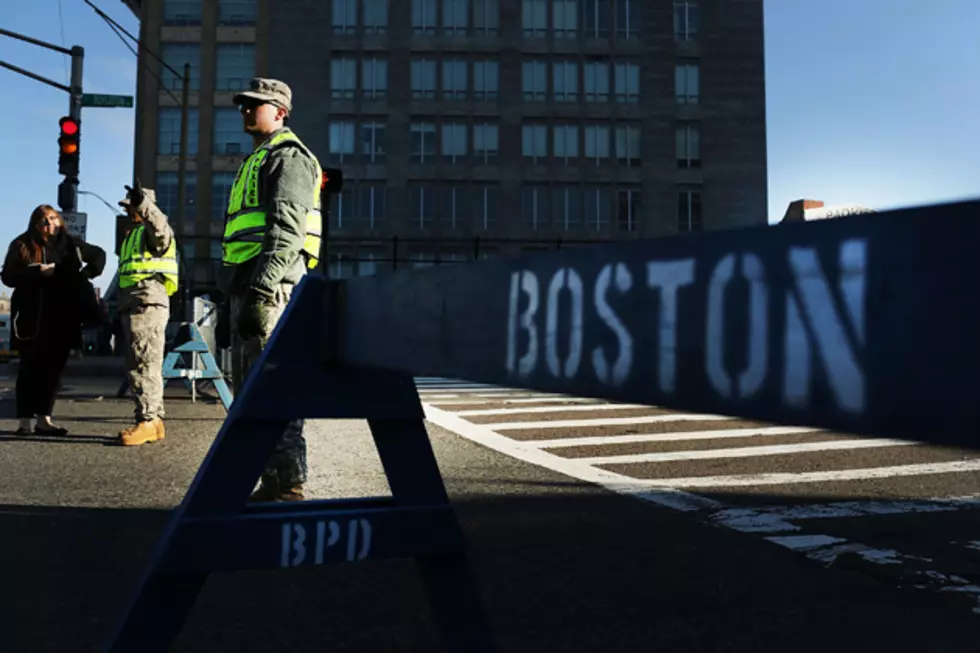 Three New Suspects in Boston Marathon Bombing Taken Into Custody [UPDATED]
Spencer Platt/Getty Images
UPDATE 2:25 p.m. EST: The suspects' names are Azamat Tazhayakov, Dias Kadyrbayev and Robel Phillipos. From The Boston Globe:
Azamat Tazhayakov and Dias Kadyrbayev, both 19 and of New Bedford, were charged with conspiracy to obstruct justice by plotting to dispose of a laptop computer and a backpack containing fireworks belonging to bombing suspect Dzhokhar Tsarnaev, the US attorney's office said in a statement.

Robel Phillipos, 19, of Cambridge was charged with making false statements to law enforcement officials in a terorism investigation, prosecutors said.
12:10 p.m. EST: According to Boston.com, the three suspects went to school at UMass-Dartmouth with Dzhokar Tsarnaev and may have helped him in the days immediately following the bombing, which was on April 15. Two of the suspects have been charged with overstaying their student visas.
The Boston Police Department announced that it has taken into custody three new suspects as a result of its ongoing investigation into the Boston Marathon bombing.
another tweet
saying that "there is no threat to the public," so it seems safe to assume there aren't any other bombs out there waiting to be discovered.
The investigation continues, with surviving bomber Dzhokar Tsarnaev currently being held in a prison medical center. He has been charged with using a weapon of mass destruction. His brother, Tamerlan, was killed in a shootout with police on April 19.