The XFL Will Be Starting Soon. Could A Team Return To St Louis?
For many of us, the game of football has become the National Pastime, surpassing baseball.  The Super Bowl is the most watched event in the history of television. There is something about this sport that just grabs our attention.  So when the NFL isn't on, what can give us the football fix? Well the USFL is returning and so is the XFL.  The XFL is now owned by Dwayne "The Rock" Johnson.  The season will be beginning this year.  On the same day the XFL announced head coaches for the league's eight teams to begin play in 2023, St. Louis was in the mix to host one of those teams.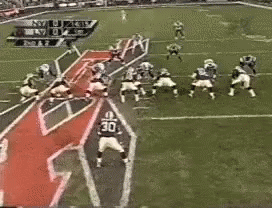 The city of St. Louis has seen winning football before.  The Rams brought us a Super Bowl as "The Greatest Show on Turf" in 1999.  And they had a team in St Louis in the XFL's St. Louis Battlehawks in 2020 before COVID-19 shut down the season.
You got the feeling from 101 ESPN-FM radio, Wednesday, that St. Louis fans weren't quite done with the XFL, either. The Battlehawks played just five games and only two at the Dome in St. Louis. Fans apparently loved them. They filled enough seats to force the team to sell "upper bowl" tickets at the Dome.  They created the battle cry, "Ka-Kaw," which swept St. Louis and became a marketing phenomenon, four years after Stan Kroenke moved his NFL Rams out of St. Louis after 21 seasons.  You can read more about this HERE.
Would you watch the XFL if a team is based in St Louis? Is more football going to affect your baseball watching? To be determined.  If we cannot have an NFL team in St Louis, then why not embrace the XFL team?  Just hope the league doesn't fold for a 3rd time if a team does come.
TACKLE THESE: Check Out the Best Uniforms In Each NFL Team's History