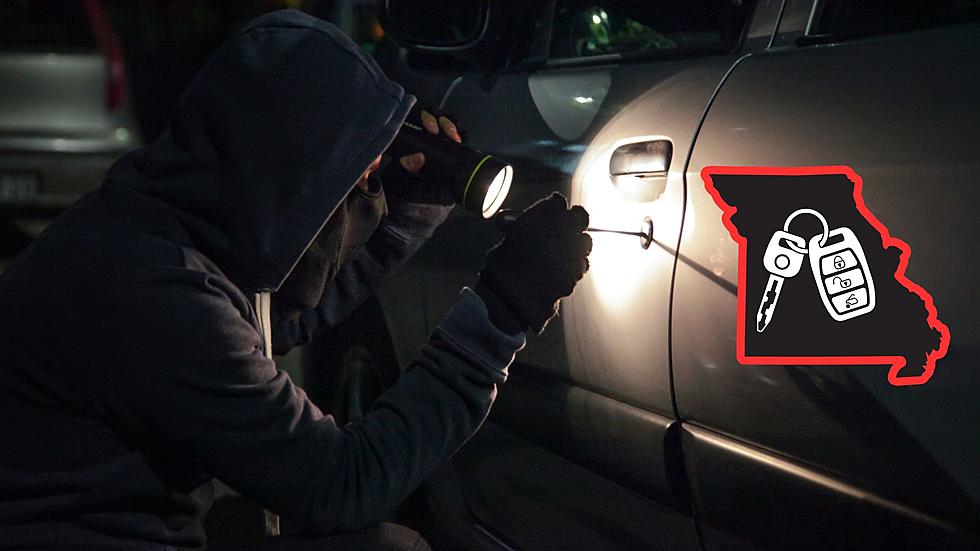 The Worst City in Missouri for Auto Theft Isn't KC or St. Louis
Canva
If I would have had to guess this, I would have gotten it completely wrong. Did you know that the worst city in Missouri for auto theft isn't Kansas City or St. Louis. It's not Springfield either. No, the most likely place to have your vehicle stolen also happens to be one of the worst in America.
I found this interesting statistic at 24/7 Wall St. What Missouri place is most guilty of this vehicular sin? I also thought Springfield might be guilty with its escalating crime rate, but that's wrong, too.  (*drum roll*)
St. Joseph, Missouri
I was shocked. Here's what 24/7 Wall St. said about the sky high stolen vehicle trend there:
The St. Joseph metro area, which covers parts of Missouri and Kansas, has one of the highest motor vehicle theft rates in the United States. According to data from the FBI, there were 663 vehicle thefts in the metro area in 2020, or 531 for every 100,000 people – far higher than the motor vehicle theft rate nationwide of 246 per 100,000 people.
What's going on, St. Joseph? Someone's watched Gone in 60 Seconds a few too many times.
I've always been paranoid whenever I take the family to a St. Louis Cardinals game fearing that someone in the big city would steal my wheels out from under me. It appears that we should all be more careful when/if we go to St. Joseph.
You know you're overachieving underachieving when you can top 2 major metro areas when it comes to stealing cars and trucks. Crazy.
Famous Vehicles in Branson's Celebrity Car Museum
See Inside a St. Louis Mansion That's Filled with Lamborghinis