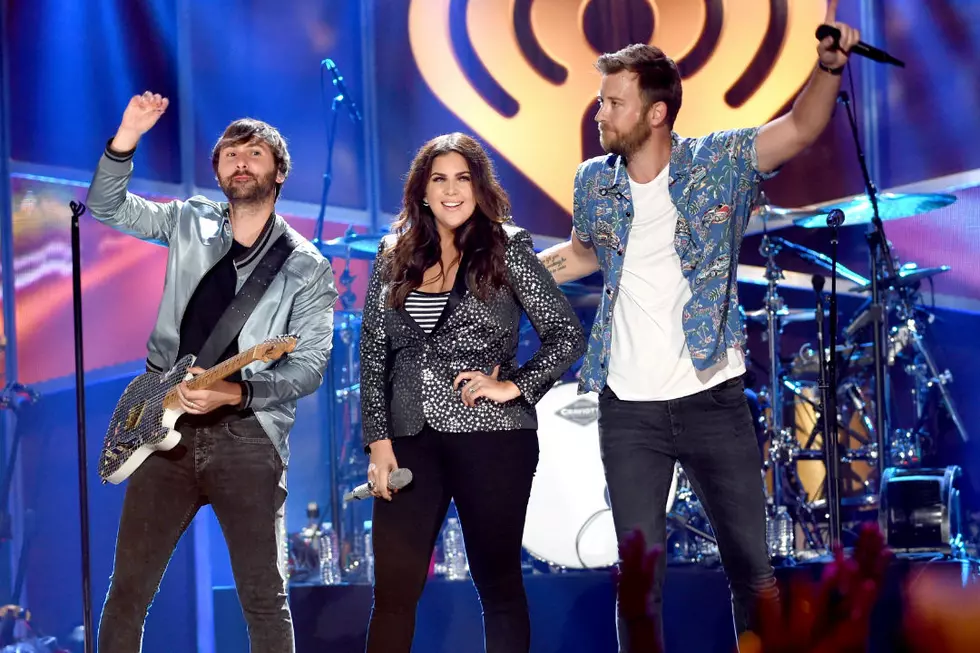 The Top 5 Lady Antebellum YouTube Videos
Cooper Niell, Getty Images
You never know just what kinds of videos country music stars will post to their official YouTube channels. Some of them post their regular music videos. Others produce behind-the-scenes looks at their work in recording studios, or backstage at concerts. You can find music videos, lyric videos, sometimes even simple smartphone videos, and sometimes it's kind of surprising which videos end up being the most popular. Here are the Top 5 Lady Antebellum YouTube videos, based on the number of views each video has received.
5: Lady Antebellum - Need You Now, Behind the Scenes music video
4. Lady Antebellum - All We'd Ever Need
3. Lady Antebellum - Downtown Official Lyric Video
2. Lady Antebellum - "We Owned The Night" Live Music Video
1. "Just A Kiss" Lyric Video
Roundtrip airfare for two
Two (2) nights hotel stay
Two (2) tickets to see Lady Antebellum's YOU LOOK GOOD WORLD TOUR in West
Palm Beach on 7/29
Two (2) Meet and Greet passes
and a brand new Polaroid camera!