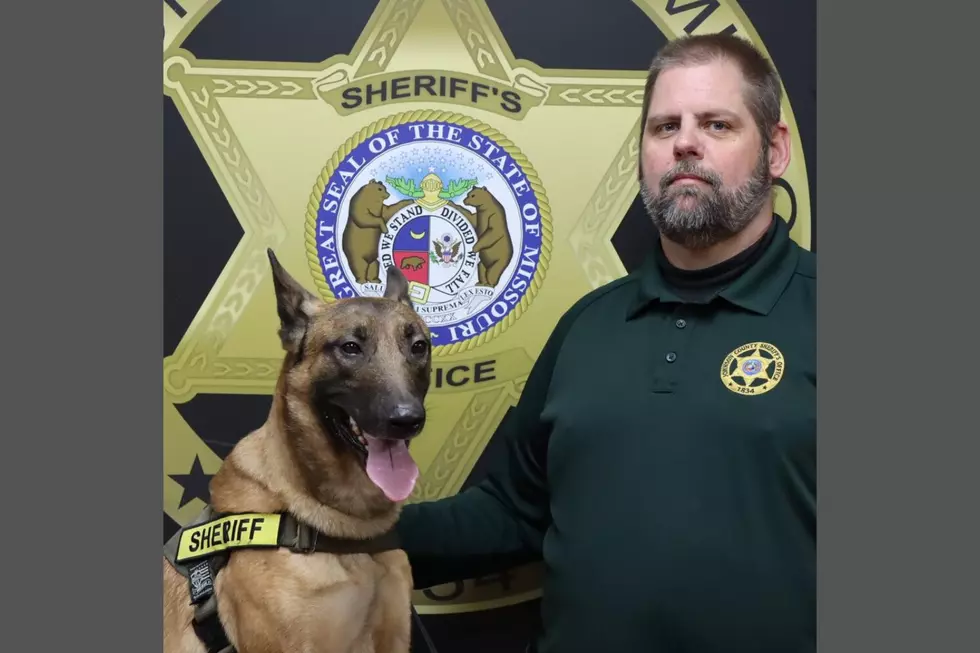 The K-9 At The Johnson County Missouri Detention Center
Johnson County Sheriff's Office
K-9 Ammo's beat, along with his handler, is based primarily at the Johnson County Missouri Detention Center. So what is Ammo's role at the detention center? Keep reading to find out.
K-9 Ammo has been with the Johnson County Sheriff's Office since March 2021. He's a Belgian Malinois and serves a dual purpose with the Sheriff's Department. He can serve as both a patrol dog, as well as a drug detection dog.
At the detention center he, and his handler Detention Sgt. Jason Matter, help search inmates' cells, as well as personal property. He also helps with inmate compliance and provides escorts through the facility when necessary. Additionally, K-9 Ammo is available to assist CRT and patrol deputies when necessary.
Keeping facilities, like the Johnson County Detention Center, safe and secure is ongoing. To address this problem many agencies in charge of prisons or jails are taking extra steps like doing regular searches, buying special equipment to scan people's bodies, and searching cells.
The Johnson County Missouri Sheriff's Office hopes pairing the K-9 with an experienced officer will help them find and remove any contraband to make the detention safer for inmates, visitors, and employees.
The Johnson County Sheriff's Office and Detention Center are located in Centerview, Missouri. If you have a crime tip you'd like to share with the Johnson County Missouri Sheriff, you can submit it through the office's website, or by calling the Sheriff's Office Crime Tip Hotline at 660-747-TIPS (8477).
RANKED: Here Are the 63 Smartest Dog Breeds
Does your loyal pup's breed make the list? Read on to see if you'll be bragging to the neighbors about your dog's intellectual prowess the next time you take your fur baby out for a walk. Don't worry: Even if your dog's breed doesn't land on the list, that doesn't mean he's not a good boy--some traits simply can't be measured.
LOOK: Stunning animal photos from around the world
From grazing Tibetan antelope to migrating monarch butterflies, these 50 photos of wildlife around the world capture the staggering grace of the animal kingdom. The forthcoming gallery runs sequentially from air to land to water, and focuses on birds, land mammals, aquatic life, and insects as they work in pairs or groups, or sometimes all on their own.