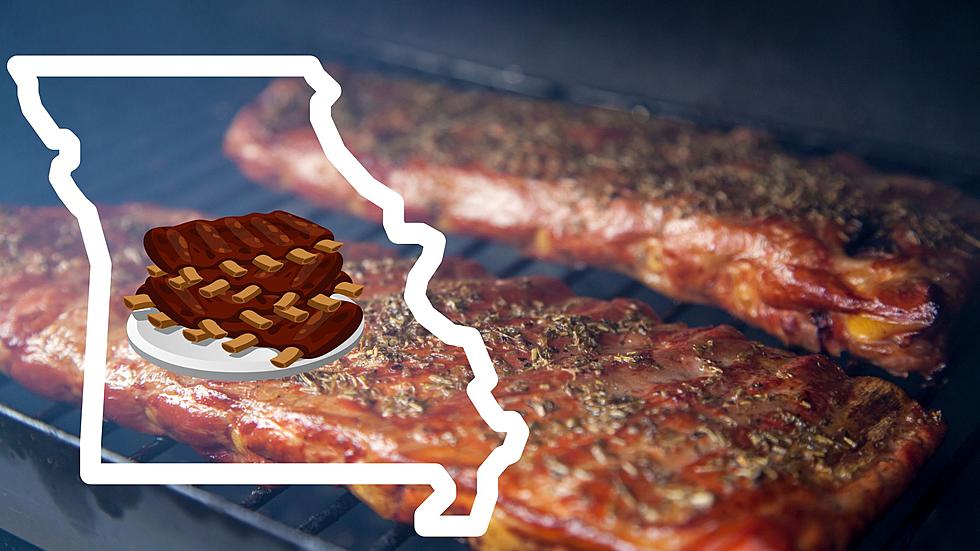 The BEST Ribs in Missouri are NOT in KC or STL…
Canva.com
The winner of Missouri's Best Ribs Award for 2023 is not located in Kansas City, St. Louis, Springfield, or even Columbia for that matter...So where are they? And what makes them so great?
Congrats to Kehde's BBQ in Sedalia, Missouri for winning the award for Best Ribs and Burnt Ends from Missouri's Best 2023! If you are headed to the Missouri State Fair (which is located in Sedalia) this month you should check out the place that beat out all the great BBQ joints in KC and STL to win this award. So what makes Kehde's BBQ so special? On their site they say...
"Kehde's BBQ is a combination of family, barbeque, and Sedalia history. Kehde's has been a family establishment committed to serving customers quality food since 1955 when first generation Ed Kehde opened up a Dog N' Suds. Shortly after John Kehde, second generation, returned from the war they turned to barbeque. Barbeque was a major part of John's family life growing up. The passion for Barbeque was passed down to Roger Kehde, third generation. Roger currently works to keep the Kehde Standard up and shares his love with his son,Lakin Kehde, fourth generation."
They are on to their 4th GENERATION...WOW... No wonder this place is terrific!
The menu for Kehde's BBQ also shows why they have been around forever, it's not just ribs...They have burgers, chicken sandwiches, loaded potatoes, tenderloins, prime rib, and all the sides you could ever dream of! To check out their menu click here!
I have never been down to Sedalia, Missouri myself but if I ever do make it there I know where I am going to eat as soon as I get into town...
What Are the Signature Drinks From Every State?