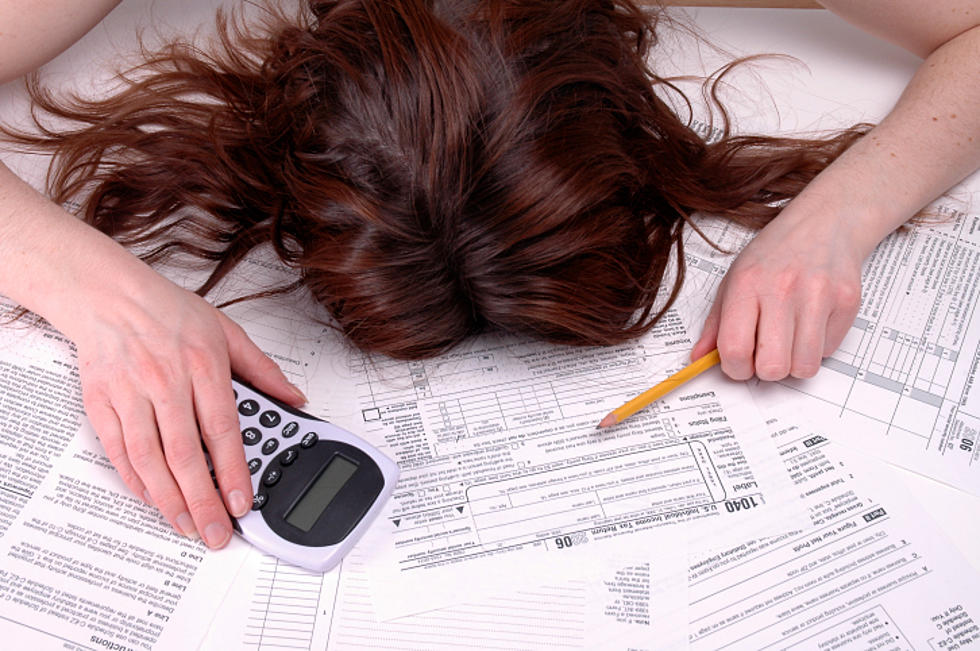 Taxpayers Who Use the Standard Deduction Get an Increase… Next Year
Sara Robinson
The Internal Revenue Service announced an increase in the standard deduction for the 2022 tax year.
So when we go to fill out our tax forms and see what money we're getting back, or what we owe in January of 2023 the standard deduction will be higher.
The IRS says the standard deduction for married couples filing jointly will rise $800 to $25,900 for the 2022 tax year. For single taxpayers and married individuals filing separately, the standard deduction will increase by $400 to $12,950. Heads of Households will see their standard deduction increase by $600 to $19,400.
The increase in the standard deductions is just one of more than 60 tax provisions that will be changing for the 2022 tax year. You can learn more about tax changes for the 2022 tax year on the IRS website.
For this year's taxes, the 2021 taxes, that we'll all be filing in early 2022 the IRS had these tips to make filing easier:
Organize all your tax records and have them handy when you go to fill out your taxes, or have them prepared. This includes all W-2 forms from employers, 1099 forms, 1099-K, 1and 099-Misc forms.
Also keep letters detailing Total Advance Child Tax Credit Payments, Economic Impact Payment letters, and their Health Insurance Marketplace Statement.
If you don't have a bank, you might want to consider getting one, since getting your refund direct deposited means you'll get it faster.
And finally, if you find out you owe a fair amount of tax this year, the IRS says you should consider upping your withholding amount so you don't have that burden next year. Additionally, if you're getting a significant refund, you might want to consider withholding less so you can keep your money. (Ideally, what you pay in taxes, should really be around the amount you owe.)
Enjoy the holidays. And when we all sit down in the new year, may Uncle Sam give us some good news about our tax refund! I've got my fingers crossed.
CHECK IT OUT: How To Unlock Your iPhone With Your Voice
READ MORE: See 50 remote jobs that can pay well