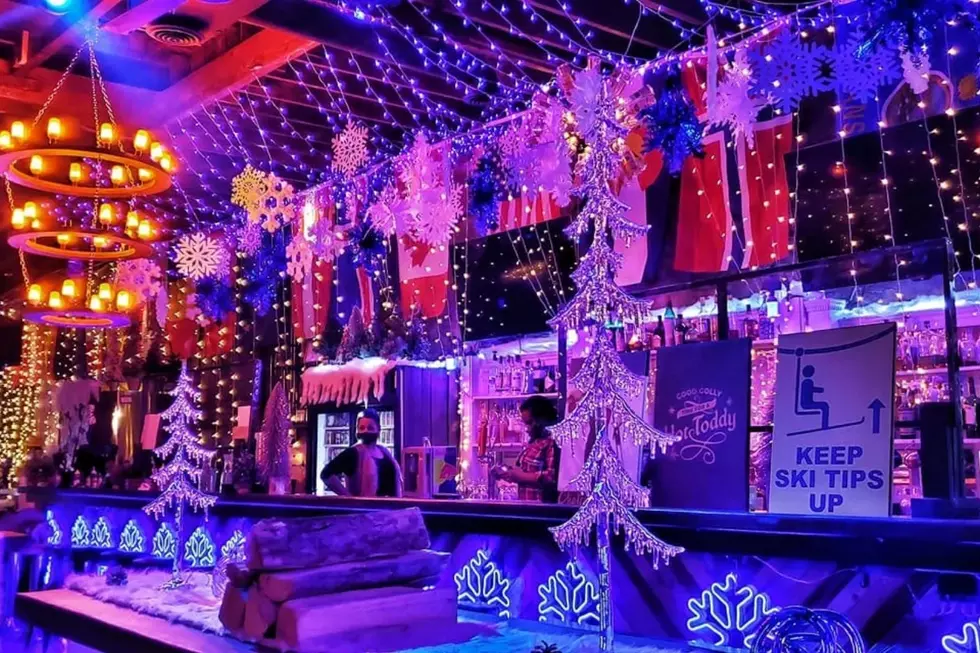 Take The Train To The Magical World of Snowglobe This Christmas
Midland Railroad/Snowglobe Express
I love trains, but one of the things I've been hesitant to do since we don't have kids is to ride on one of those Polar Express train rides. While it sounds like fun, being a childless adult, it just doesn't seem appropriate. Yet perhaps a ride on The Snowglobe Express is a different story, after all their late train to Snowglobe is definitely geared a little more for adults.
You might not know what the Snowglobe Express is, I didn't until I checked out their website. "The SNOWGLOBE EXPRESS train is a one-of-a-kind magical train with OVER THE TOP decor. Children are able to hand deliver a letter to Santa's elves at Santa's Reindeer Ranch. Passengers will also have the opportunity to see Santa's Reindeer before returning to Baldwin City," it says.
Of course, you're probably thinking, Rob, didn't you say this was for adults? I did. It's actually a journey for all ages, depending on when you decide to take the trip to the magical world of Snowglobe.
The Snowglobe Express offers a variety of departure times and trips. According to their website, they have an 8:30 AM train, as well as trains at 5:00 PM, 6:30 PM, 9:00 PM, and 9:45 PM. From what I can tell either some of the departures are already sold out, or not all departure times are offered on all days.
The early evening and I'd assume daytime departures, are kid friendly. However, for the 9:00 PM or 9:45 PM departures, they're listed as adults only.
Essentially passengers ride a train decked out and lit for Christmas from Baldwin City to the magical world of Snowglobe where Santa's reindeer live. For those taking the kid-friendly trips, they'll be able to deliver a letter to Santa's elves in the mail car and help Santa feed his reindeer in Snowglobe.
For everyone, at Santa's Reindeer Ranch in Snowglobe, snacks, beverages, smores, and merchandise will be available. Adults can even enjoy cocktails at both the Baldwin City depot and Santa's Reindeer Ranch.
One thing to keep in mind, aside from the train ride, this is an outdoor event so the railroad running the train asks passengers to check the forecast and dress accordingly. The experience will last between 90 minutes and two hours. Tickets for adults range between $42 - $78 dollars depending on what time your departure is scheduled for, with a Night Time Premium ticket costing the most.
A late-night excursion on the Snowglobe Express sounds like fun. Especially if you can make it a little more of a weekend getaway. Located 12 miles south of Lawrence and 15 miles west of Gardner, it's a hike to Baldwin City from Sedalia. A little less so from Warrensburg, but not really, especially heading home at 10:30 or 11:00 PM at night.
Might I suggest dinner in Baldwin City, the train ride with a cocktail, and then a nightcap back at your hotel before snuggling in under the covers with your significant other? That sounds like fun to me.
What Are the Signature Drinks From Every State?
Here are 50 of your favorite retail chains that no longer exist.