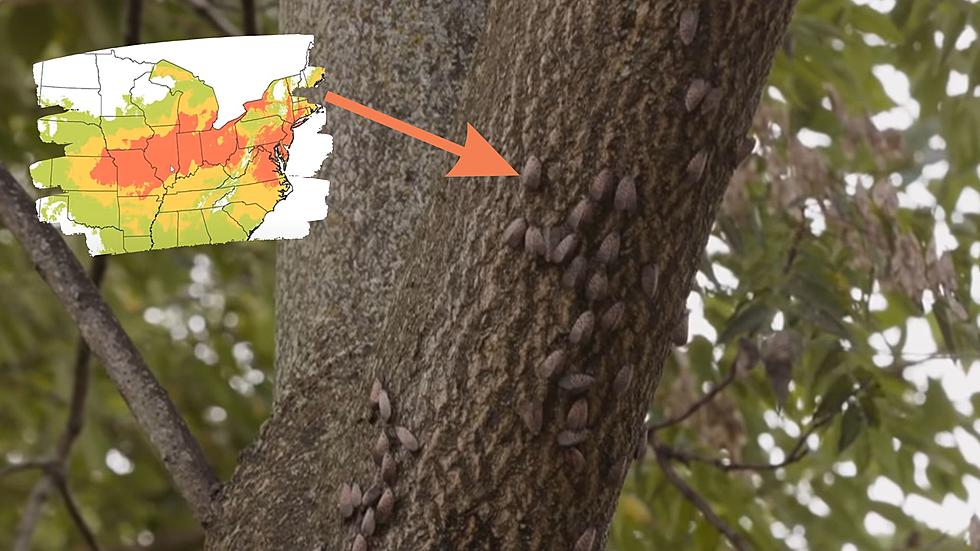 Watch Out for a Dreaded Pest Headed Toward Missouri & Illinois
VICE News/MU Extension Integrated Pest Management via YouTube/Canva
There are no reports yet, but the University of Missouri says it's inevitable that both Missouri and Illinois will see a dreaded invasive species make its way to this part of America.
The USDA Animal and Plant Health Inspection Service lists Missouri and Illinois as ideal locations for the spotted lanternfly. The University of Missouri shared a map on YouTube showing that both the Show Me State and Land of Lincoln are ideal places for this pest to call home.
What's the problem with the spotted lanternfly?
The USDA shows these bugs are a danger to a long list of things we depend on:
Almonds
Apples
Apricots
Cherries
Grapes
Hops
Maple Trees
Nectarines
Oak Trees
Peaches
Pine Trees
Plums
Poplar Trees
Sycamore Trees
Walnut Trees
Willow Trees
If you haven't seen these bugs in Missouri yet, you will soon.
What should you look for to see if the spotted lanternfly is here?
There are 3 symptoms the USDA list including:
Plants that ooze or weep and have a fermented odor
Buildup of sticky fluid (honeydew) on plants and on the ground underneath infested plants
Sooty mold on infested plants
There's no ETA on when this invasive species will be found in Missouri and Illinois. Let's hope that efforts to contain it in the eastern part of the US are successful.
These Ten Pests Are The Worst For Michigan Homeowners
This list was conducted by the Google searches conducted by Michiganders, and show the worst pests that are in the state of Michigan.