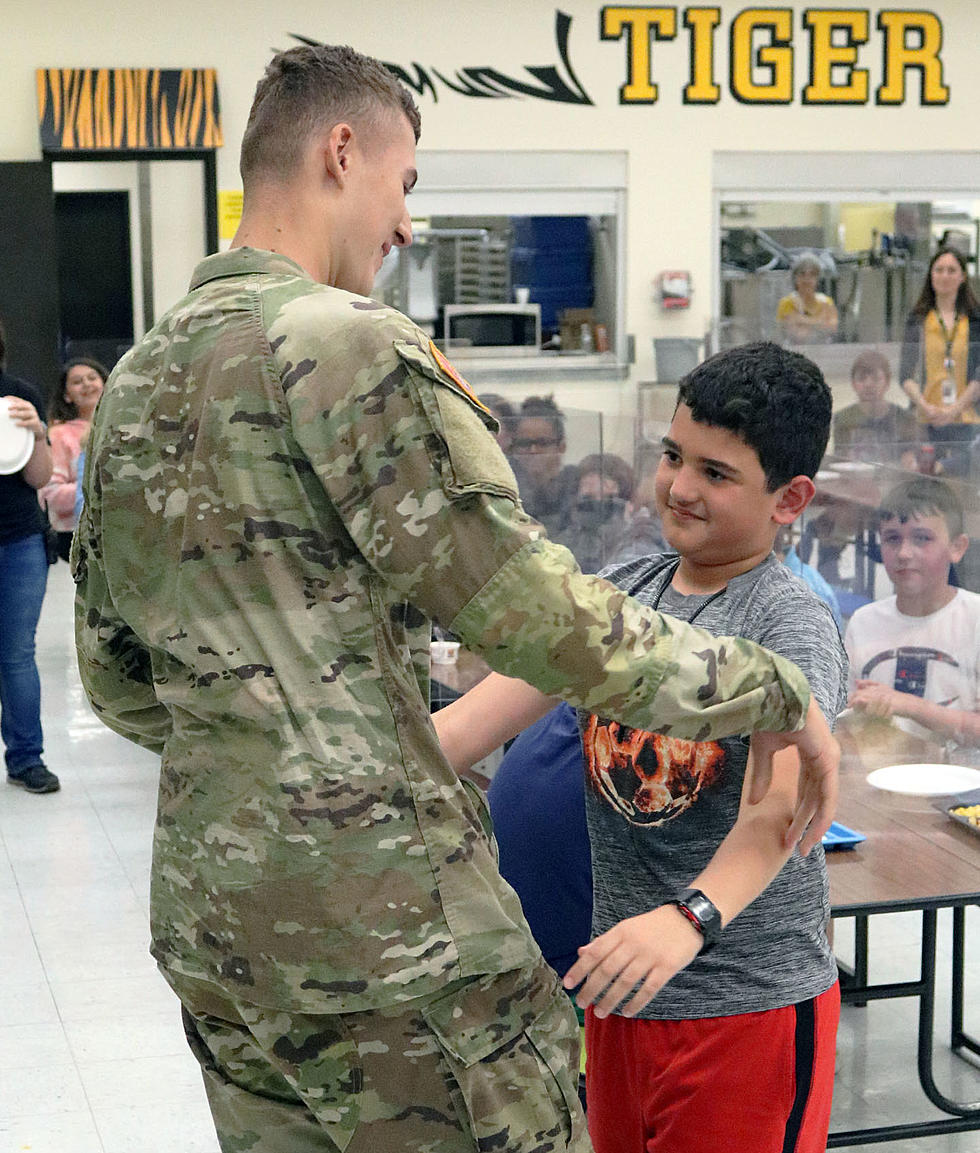 SMS Student Surprised By Visit From Army Brother
Sedalia School District 200
Maxton Hood had not seen his older brother, Braydn, since shortly after Christmas.
That changed on Thursday when Braydn, a private first class in the U.S. Army, made a surprise visit during Maxton's lunch period at Sedalia Middle School.
Braydn, stationed at Fort Lee, Va., had departed for basic training on Dec. 28. Thursday's surprise was not limited to Maxton; Braydn also dropped in unexpectedly on the boys' mother, Angie Vanderlinden.
The surprises hit home for Braydn.
"I loved it," he said. "The reactions were something else."