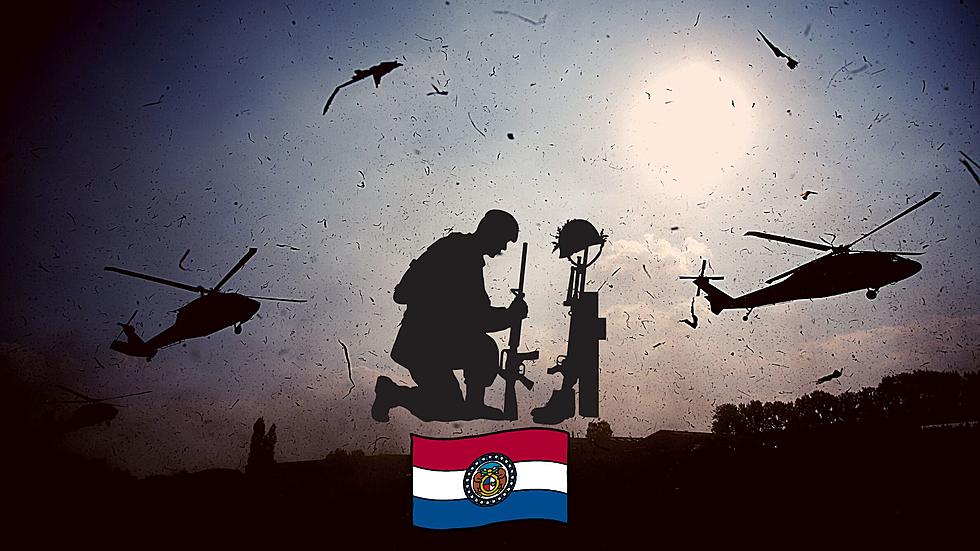 2 Army Helicopters Collide Killing 9 Soldiers, 2 From Missouri
Canva
There was a tragic crash of two US Army Blackhawk helicopters that claimed the lives of 9 soldiers, 2 who called Missouri home.
The collision happened near Fort Campbell in Kentucky Wednesday night. The United States Army announced in a press conference today that two of the soldiers were from Missouri.
The delay in release of the names was to allow for notification of families. The names of the Missouri soldiers who were killed are as follows:
Chief Warrant Officer, Rusten Smith, 32, of Rolla
Chief Warrant Officer, Zachary Esparza, 36, of Jackson
The Army Times identified the other soldiers who lost their lives in the accident:
Warrant Officer 1 Jeffery Barnes, 33, of Milton, Fla.;
Cpl. Emilie Marie Eve Bolanos, 23, of Austin, Texas;
Sgt. Isaac J. Gayo, 27, of Los Angeles, Calif.;
Staff Sgt. Joshua C. Gore, 25, of Morehead City, N.C.;
Warrant Officer 1 Aaron Healy, 32, of Cape Coral, Fla.;
Staff Sgt. Taylor Mitchell, 30, of Mountain Brook, Ala.;
Sgt. David Solinas Jr, 23, of Oradell, N.J.
PBS reports that the Blackhawk helicopters collided during a medical evacuation training exercise. They say it's the deadliest crash in nearly 8 years for the US Army. Investigations are proceeding as the military tries to determine how and why this collision happened.
CNN reports that the two Blackhawk helicopters that crashed were variations known as HH-60 specializing in medical transport each capable of transporting 11 soldiers. The crash happened in an open field which was near but not in a residential area which prevented any other injuries or casualties in the crash.
This story will be updated as new details are released by the US Army as their investigation continues.
Country Stars That Served In The Military
Country Stars That Served In The Military
14 Rock Stars Who Served in the U.S. Military
A salute to veterans who served their country.