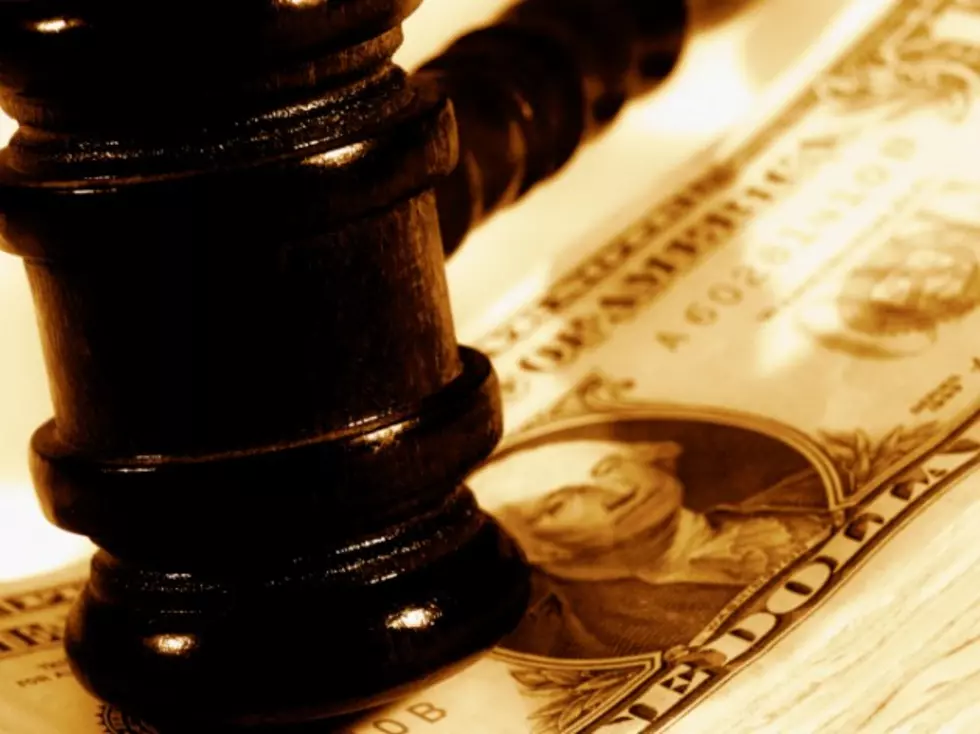 Sedalia's Bids for Bargains Radio Auction is Back
Medioimages/Photodisc
Our annual Bids for Bargains Radio Auction is returning, starting Nov. 13, 2012 at 12:05 p.m.  You'll be able to catch the auction on the air on KIX 105 and Newstalk 1050.  The auction will be held Tuesday through Friday from noon to 3 p.m. each day, where you'll have the opportunity to bid on tons of great items and save hundreds of dollars!
Bidding is easy, just call any of the Bids for Bargains hotlines during the auction:
660-827-6397
660-826-6276
660-826-8877
1-800-748-8354
If you submit a winning bid, you'll have three working days to make arrangements to pay for pick up your Bids for Bargains certificates from our studios.  Our studios are located at 2209 South Limit Ave. in Sedalia.  Our offices will be open from 8 p.m. until 6 p.m. during the auction.  If you'd like to pick up you prize on the same day of the auction, please wait until after 4 p.m. to claim your prize.
If you'd like to make arrangements to have your items picked up or mailed to you upon receipt of the payment, please call us at 660-826-1050.
Acceptable payments include cash, checks, debit cards, Visa, Mastercard and Discover.
| Business | Bargain |
| --- | --- |
| 10th & Thompson Car Wash | Five Premium Car Wash Certificates |
| 24 HR Signs | 3x5 Color Banner |
| | 4x8 Color Banner |
| | 18x24 Real Estate |
| A Magic Touch Massage and Spa | 60 Minute Massage |
| | Facial |
| | 30 Minute Massage |
| Alma Meats | Merchandise Certificate |
| Anytime Fitness | Mini Membership |
| Associated Door Co. | Lift Master Garage Door Opener |
| BBQ Pit Stop | Food Certificate |
| Best Carpet Care | One Standard Size Room Cleaning |
| | One Standard Size Room Cleaning |
| Bottoms Up Night Club | Male Revue |
| | Private 4 Hour Party |
| | Tickets to Comedy Night with Donna Carter and Susan Freeman |
| | VIP Tickets to Ninjafest 3 MMA on January 19 |
| Champion Cycles | Bicycle Gift Bag |
| | Bike Rental |
| Colton's | Food Certificate |
| Creative Car Audio | Gift Card |
| | Gift Card |
| Custom Auto Graphics & Accessories | Window Tinting |
| D&D Trailer | New 2010 Maxey 5x10 Utility ATV Trailer |
| Daisey Dukes and Cowboy Boots | Merchandise Certificate |
| Denny's | Food Certificate |
| Domino's | Large One-Topping Pizza |
| Epiphany | 70 Minute Signature Wellness Massage |
| | 90 Minute Signature Wellness Massage |
| | 60 Minute Deep Tissue Clinical Massage |
| | Raindrop Therapy |
| | Charkra Balancing |
| | Healing Treatment |
| | 70 Minute Signature Massage/Chakra Balancing |
| | Healing Treatment/Chakra Balancing |
| Fringe LLC | Stylist Services with Hanna |
| | Stylist Services with Lindsey |
| | Stylist Services with Susan |
| Gator Graphics | Full Vehicle Wrap for Trailer or Small Car |
| Gentle Family Dentistry | A General Dental Cleaning |
| Gill Signs | Gift Certificate |
| Katy Depot | Kid's Train Themed Birthday Party - Facility Rental |
| | Lady's Night Out - Facility Rental |
| | Special Event Package - Facility Rental |
| Kehde's BBQ | Food Certificate |
| Klein's Saw Shop | Wood Cutters Special |
| Kyleigh Whitfield Photography | Tiny Toes Newborn Designer Baby Collection |
| | Extended Family Session |
| | Senior Portraits |
| Liquid Designs | Hydro Graphics Customization |
| Mazzio's | 15" Ken's Supreme Pizza |
| | 15" Ken's One-Topping Pizza |
| McGrath's | Food Certificate |
| Napa of Sedalia | 50 Piece Air Tool Kit |
| | Battery Operated NAPA Semi |
| | 110 Piece Tool Kit with Tool Box |
| | 116 Piece Mechanics Kit |
| | Folding Picnic Table |
| | Seat Saver for 2001 Chevy Truck |
| North 65 Cafe | Food Certificate |
| Rick's Lincoln Inn | Merchandise Certificate |
| Schlomer Photography | Certificate for Senior Package |
| | 60 Minute with 11x14 Framed |
| | 60 Minute with 16x24 Framed |
| | Family or Senior Package |
| Sedalia Area Chamber of Commerce | Annual Membership |
| Sedalia Hobby | Duratrax 1:10 Scale VW Bug Radio Control Car |
| | E-Flight UMX Gee Bee Airplane |
| | 1:32 Scale Slot car Rally Smow Effect |
| Sedalia's DQ Grill & Chill | Biscuits & Gravy |
| | 8" Ice Cream Cake |
| | 10" Ice Cream Cake |
| | 6-pack 16 oz Blizzards |
| | Grill Burger Basket |
| | Ultimate Breakfast Burrito |
| | 4-Piece Chicken Strip Basket |
| | 6-pack 16oz Orange Julius Smoothies |
| | Iron Grilled Sandwich Combos |
| Slumber Parties by Julie | Merchandise Certificate |
| Smoke Shack BBQ | Food Certificate |
| State Fail Floral | Merchandise Certificate |
| Stereo Clinic | Sub Package |
| | Kenwood Vehicle Stereo Package |
| Sun Kiss'd, The Tanning Professionals | Tanning Certificate |
| Sunrise Cafe | Food Certificate |
| The Detail Shop | Vehicle Detailing for Inside of Vehicle |
| | Vehicle Detailing for Inside and Outside of Vehicle |
| The Hair Salon & Spa of Sedalia | 15 Foil Color Service |
| | All Over Color for Shoulder Length Hair |
| | Full Body Massage - One Hour |
| | Mini Facial |
| | Spa Facial |
| | Spray Tan |
| | Upper Body Massage |
| Vance Chiropractic Clinic | New Patient Exam |
| Vaughan Polls | Reconditioned Hot Springs Six-Person Spa |