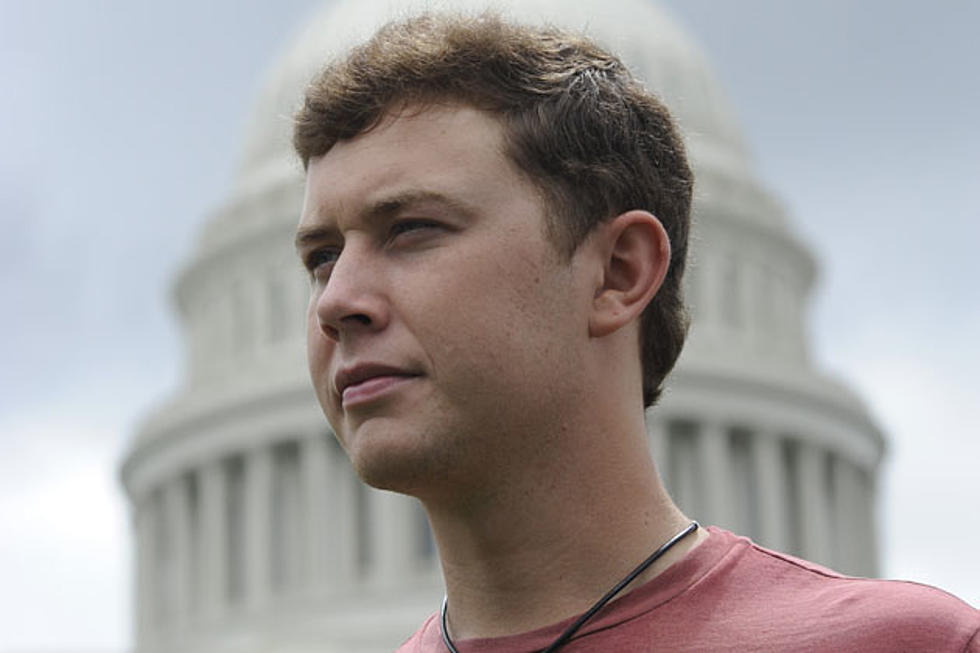 Scotty McCreery Sued by Former Manager
Kris Connor, Getty Images
Scotty McCreery's former manager is claiming that the singer didn't pay him for services in a lawsuit filed last week in Davidson County, Tennessee. Todd Cassetty is seeking actual, consequential and punitive damages from the 2011 'American Idol' winner, whom he began working with last October.
The Nashville Post reports that Cassetty's lawsuit claims McCreery signed with Cassetty Entertainment, but never "officially memorialized" the agreement. He says the singer offered 15 percent of all gross revenue, but the 19-year-old's mother, Judy McCreery, wanted to give him only two percent. Furthermore, Cassetty suggests that the industry standard is 15-20 percent.
"Celebrities should be required to pay their bills, just like anyone else," the lawsuit reads.
McCreery tells Taste of Country that there is no truth to Cassetty's allegations. "I have offered to pay Todd more than once, but he wanted an unreasonable amount for only five months of work," the 'I Love You This Big' singer says in a statement.
"Anyone who knows me knows how I conduct myself, so I am not worried they will believe any of this,' McCreery adds. "This is just an attempt to embarrass me and my family. The facts will come out when we have our day in court."
McCreery was Cassetty's first client, and the singer shared his excitement for the relationship at the time the announcement was made. "Pumped to have @ToddCassetty as my new manager," the 'Idol' winner tweeted last October. "We're gonna be thinking outside the box and taking my career to the next level!"
Previously McCreery was working with XIX Entertainment, as he was contractually obligated to do after winning 'American Idol.' The young star is scheduled to release his sophomore album in October. His current single, 'See You Tonight,' is inside the Top 40 on the country airplay chart.