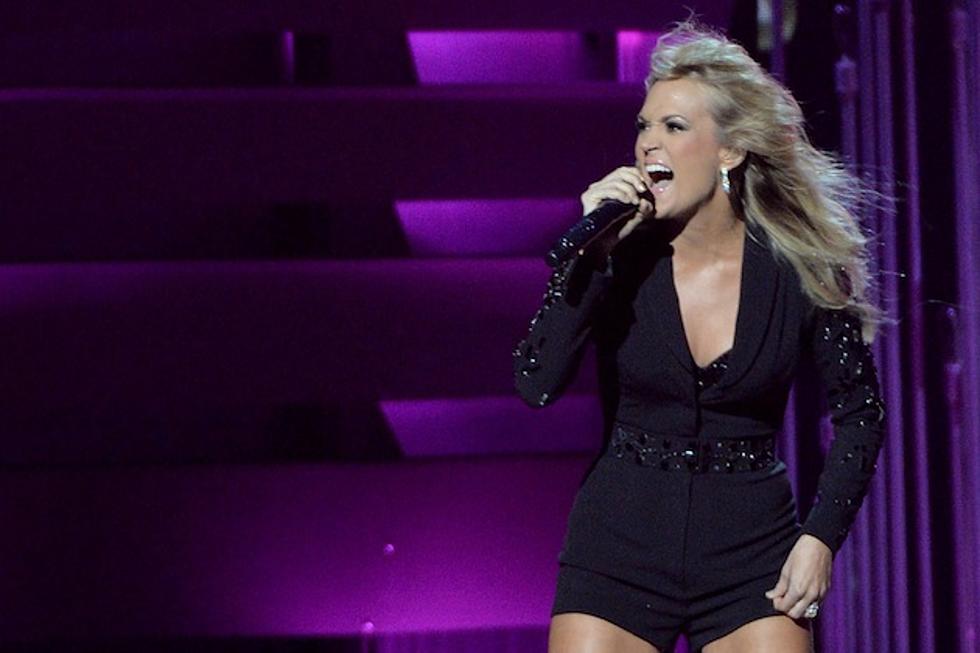 Sony Music Sues United Airlines Over Carrie Underwood's In-Flight Music
Rick Diamond, Getty Images
Copyright infringers are everywhere, even up in the sky. Sony Music and various subsidiary labels brought a lawsuit against United Airlines for offering copyrighted music, such as Carrie Underwood's, through in-flight entertainment without the proper licensing.
According to the Hollywood Reporter, a complaint was filed in New York federal court, based on the premise that United Airlines, along with Inflight Productions and Rightscom, duplicates sound recordings and music videos and then offer the infringed copies to passengers.
Along with Underwood, superstars Britney Spears, Justin Timberlake and the late Michael Jackson all unknowingly serenaded passengers 10,000 feet in the air through unlicensed music provided by the airline.
While the lawsuit is underway, United Airlines is continuing to offer its customers access to copyrighted music. So, if you hear 'Blown Away' or 'Two Black Cadillacs' coming through your ear buds, it may be one of the last times.
Hopefully this issue will get cleared up before United takes a deeper nosedive into the throes of unlicensed music.