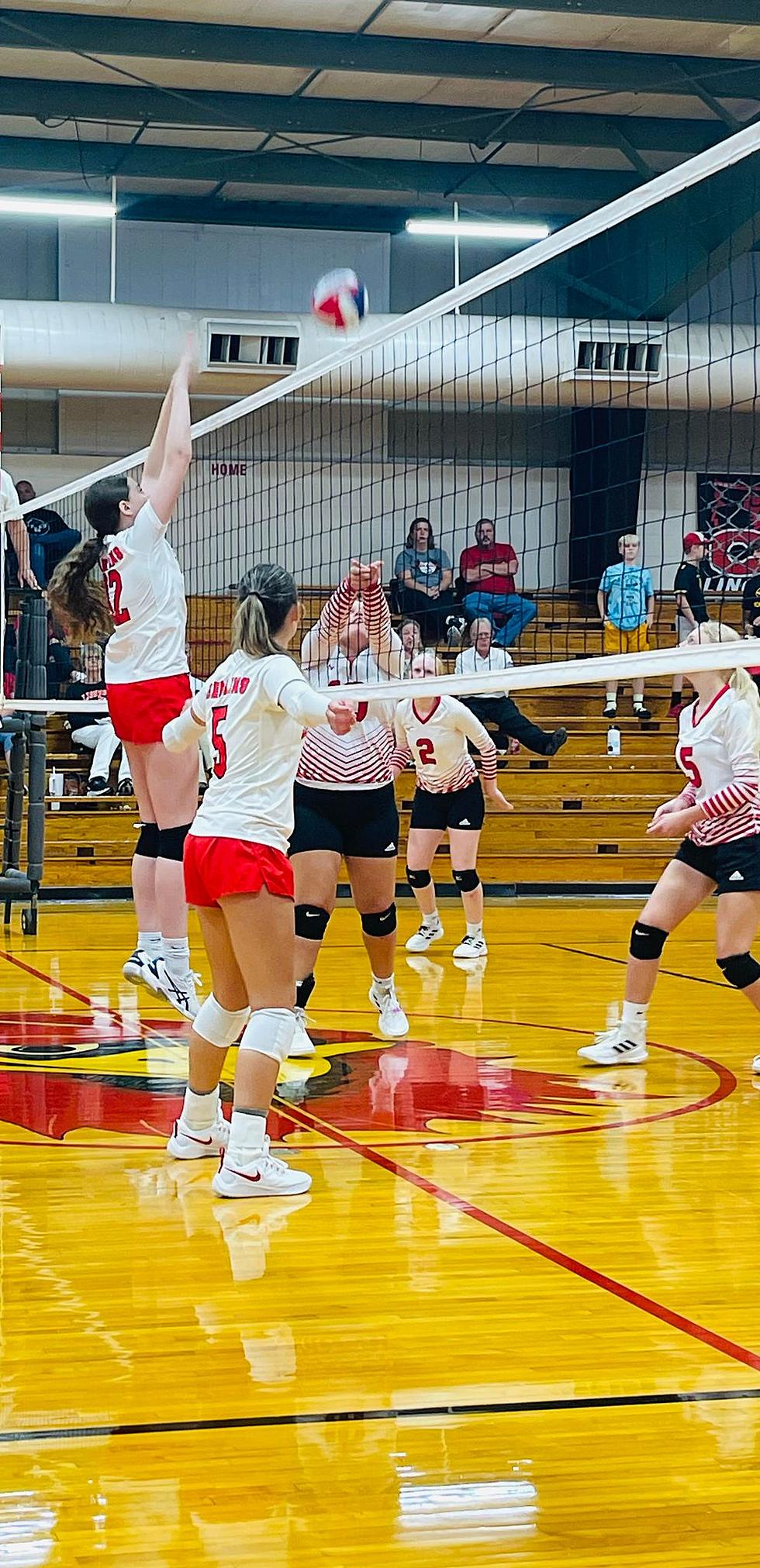 Sacred Heart Wins at Lincoln
SHS
The Varsity Gremlins beat the Lincoln Cardinals in three sets Tuesday night 25-14, 25-10, and 25-14.
A strong night of serving from Setters Avery Epple and Sammy Altena. Epple went 25 for 25 from the line with 4 aces and 22 points. And Altena went 20 for 21, with 8 aces, and 18 points. Sophia Carney led the team in kills with 11, while Altena contributed with 8. Libero Ellie Coruna had 8 serve receives, along with 8 digs.
The strong serving and dominant defense opened the court giving playing time to the entire Varsity roster. Freshman Paisley Carl had her first Varsity ace, Molly Brown added a kill along with Mary Butner and a block from Bailee Vogel.
JV played hard but fell short in 3 sets 25-22, 20-25, and 13-15. Bailee Vogel led the JV with 6 kills, Molly Brown had 2 blocks, Paisley Carl had 8 assist, Sophie Anderson 12 points, Mary Butner 6 digs, and Ebrinn Cahill led in serve receives.
During the third play of Varsity, Senior Setter Sammy Altena hit a big career milestone after a perfect pass from Emily Hesse, set to Sophia Carney for a kill, giving Altena her 1,000 career assist. Fans and Teammates were excited to share this achievement of our humble Captain, Sammy Altena!
The Varsity Gremlins hosted Green Ridge Thursday night at McGremlin Gym with Junior High starting at 5:30 with Varsity to follow, JV is off.