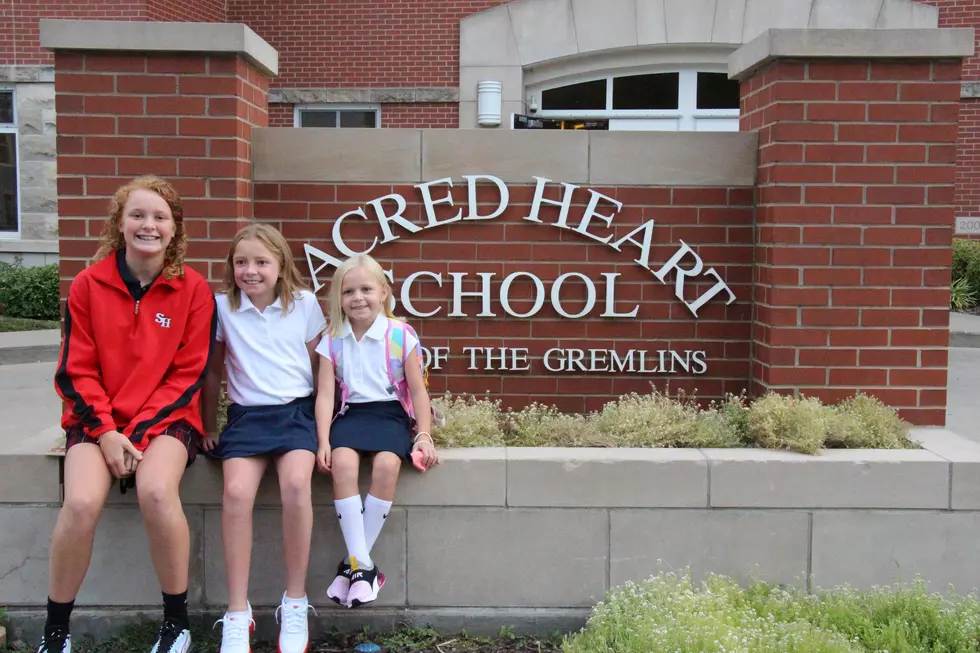 Sacred Heart School Returns To In-person Learning
SHS
Sacred Heart School welcomed Gremlins back to campus for the first day of the 2020-2021 school year.
The last day SHS held on-campus class was March 17.
"We're all learning to navigate under a new set of rules for overall health and safety, but everyone is grateful and excited to be back together," said Dr. Mark Register, president.
Register said that in addition to increased enrollment, notable highlights to the return of school include numerous facility improvements, playground resurfacing, and the addition of the Barbara Lamy Piano Lab.
"While there are some things beyond our control, we can assure our families that their kids will be loved, students will learn, and we are committed to doing our best to keep everyone safe and healthy," said Register.
CAPTION: Zoe and Birlki Martin and Finlee Hout pose for first-day school pictures at the main entrance of Sacred Heart School.
CAPTION: Dr. Mark Register and Fr. David Veit greet students and parents upon arrival.
CAPTION: SHS students returned to school to see the final stages of the resurfaced playground. Funding for this project was made possible through volunteer efforts, private funding, and a grant from the Missouri Department of Natural Resources.