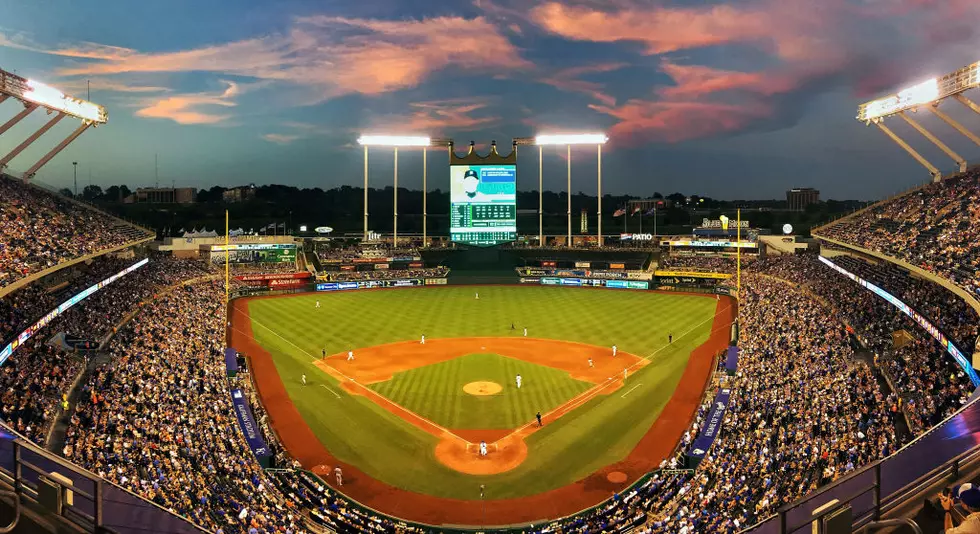 Royals and Cardinals Fans Might Get to Enjoy July Baseball
Getty Images
Fans of the Kansas City Royals, St. Louis Cardinals and any Major League Baseball team might get to enjoy baseball this season starting in late July.
CBSsports.com is reporting that MLB Commissioner Rob Manfred met with Major League Baseball Players Association (MLBPA) head Tony Clark earlier this week and hammered out a framework for the season to proceed.
According to CBSsports.com the owners made a new offer to players based on the framework hammered out in the meeting. Players get their prorated salaries which Major League Baseball agreed to in March, then backed away from when the two sides met to actually put the season together. Owners get an expansion of the playoffs from ten to 16 teams and the MLBPA agrees not to file a grievance against the owners for unfair labor practices.
The Athletic's baseball expert Ken Rosenthal also reported the owners have proposed a 60 game season over 70 days.
Soon after that Rosenthal Tweeted that he expected a sticking point in the new agreement to be that players would want more games.
This morning ESPN is reporting the the Major League Basepall Players Association and Major League Baseball are at odds over the number of games for this season. Major League Baseball is saying they thought they had a deal. The Players Association, not so much. That said, I find it hard to believe after all this players or owners would consider throwing the season out over 10 games.
And honestly, from a sit down and watch the season standpoint. I do find 60 games over 70 days a little short. Not as bad as the 50 games originally proposed. But I'd like to see something closer to 70 games.
At some point, MLB and the MLBPA will sort out the "when and where" for the 2020 season.

The bigger question is the how. How will they keep the season on the rails while COVID cases rise in Arizona, Florida, Texas, etc? The virus never left
When you look at the season through the lens of the coronavirus, maybe Major League Baseball isn't so off the mark with trying to schedule what looks like a really short season.
KEEP READING: Here are 50 of the most famous sports goofs