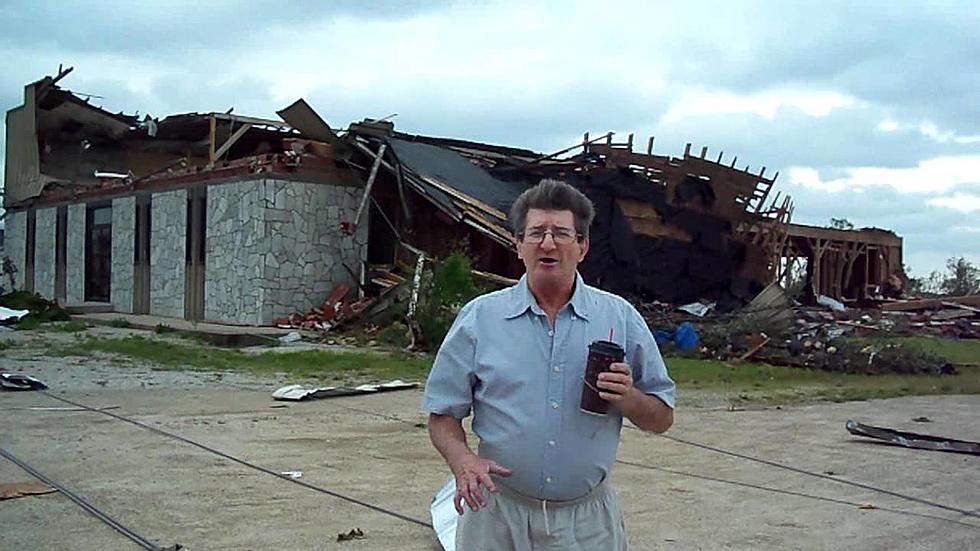 Remember Hammer and His Report on the 2011 Sedalia Tornado?
Youtube
A lot us of remember the tornado that struck Sedalia in 2011. Some of us remember the report that Hammer gave after the twister ripped through the city.
It was May 25, 2011 when an EF-2 tornado, associated with winds up to 135 mph, damaged or destroyed numerous single family homes and businesses, severely damaged a mobile home park, blew over several tanker trucks, and injured nearly two dozen people as it roared through the southern part of Sedalia, Missouri.  In addition, several school buses, located in the school district bus barn, were damaged by the tornado. The tornado was nearly one quarter of a mile wide and was on the ground for one and three-quarters of a mile, touching down on the southwest side of Sedalia along highway 65.  The tornado struck at approximately 12:20 pm and was only on the ground for a couple minutes.
It was ironic on my part as my wife and I were in Destin, Florida for my youngest daughter's wedding on the beach. We were staying at a hotel in Destin, lounging in the pool when we received a phone call from either a family member or a friend asking us if we were okay? At first I was trying to figure out why we wouldn't be okay since we were in the water basking in the Florida sun. Who wouldn't be, right? It was then that the caller informed us that a tornado had hit Sedalia.
We immediately called family members back in Sedalia to check that they were okay. All was good although a little shaken up from the event. In the aftermath of the tornado, Daryl McKinney aka "Hammer reported on the event.
RIP Daryl McKinney, and thank you for always having a positive outlook on life and sharing it with us.
LOOK: Here are the best small towns to live in across America