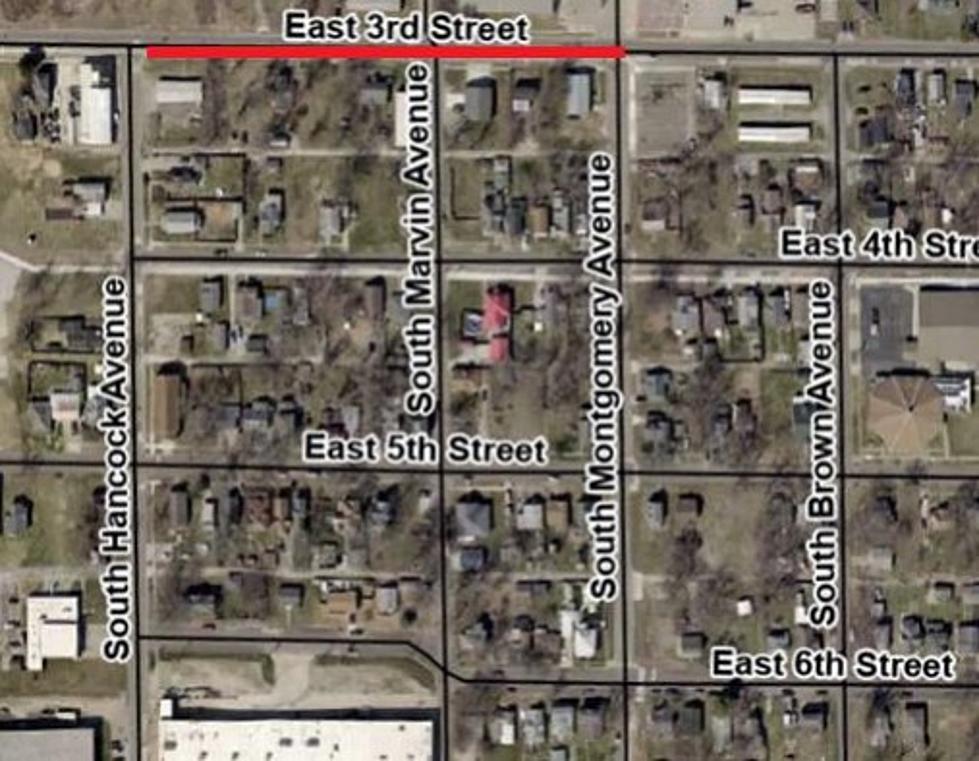 Portion of Third Street Down To One Lane Monday & Tuesday
CIty of Sedalia
The eastbound lane of East 3rd Street from South Hancock to South Marvin Avenue will be restricted to one lane of traffic from 8 a.m. until 5 p.m. Monday, June 5 and Tuesday, June 6, according to the City of Sedalia.
Heavy equipment and personnel will be in the area and it was determined the safest alternative is to close the eastbound lane during this period to traffic to allow for the work to be completed safely and timely.
The map details the area of the work. Travelers in the area are advised to find an alternate route to their destination.