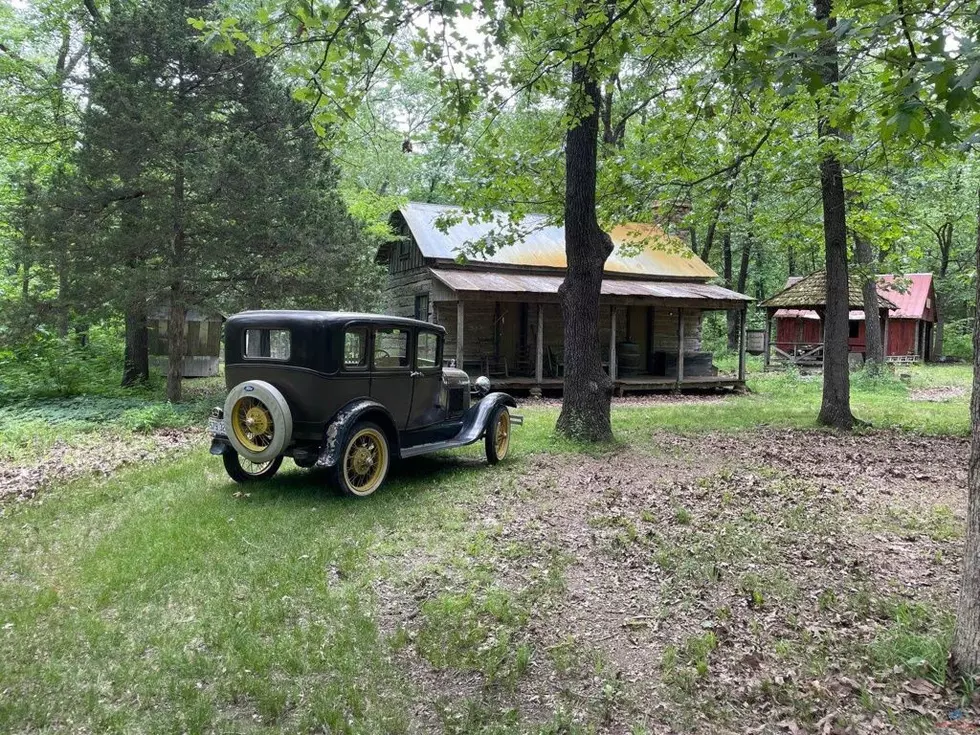 Pictures: This '60s Era Old West 1800s Theme Park Is For Sale
Susan Newman Missouri Lakes Realty
If your family took trips to the Lake of the Ozarks and went through Warsaw in the 1980s or the first part of the '90s you might have stopped at this pioneer theme park on Cumberland Gap Avenue in Warsaw. It's long since closed, but now it's for sale and we've got some pictures you can check out.
According to Four States Homepage, the 1800s-inspired theme park opened in 1979 and lasted until the end of the 1995 Lake of the Ozarks tourist season. It was the brainchild of current owner Marion Shipman.
According to the Four States story, Shipman visited Silver Dollar City when he was six years old and decided he needed to build a place like that and started planning it. In 1966 Shipman's grandparents bought some land and as a teen in 1975, he built the blacksmith shop, the general store, and a little shed for soapmaking.  And according to the article, his whole family eventually got involved in helping him make his dream a reality.
I think it's a really cool story because I've always been passionate about theme parks, carnivals, and that type of thing. There's a magic in the fun you can help people have, and the memories they can make in places like this. That said, I never thought of building anything to try and bring it to life. The closest I got was playing the various versions of Roller Coaster Tycoon, and that was as a grown adult.
Shipman told Four States he tried to sell the property in 1989 but had no takers. This time he hopes to close a deal with the right buyer who'll revive the attraction. And I think that would be a very cool outcome.
The property is being offered by Susan Newman of Missouri Lakes Realty for $295,000 and contains 20 buildings on 20 acres. Check out the listing here. And keep scrolling to see some great pictures from the property.
You Can Buy This '60s Era Old West Theme Park in Warsaw
Did you ever experience the 1800s-inspired theme park in Warsaw on the way to Lake of the Ozarks in the '80s or '90s? It opened in 1979 according to
Four States Homepage
and closed in 1995. This little pioneer village was a labor of love for Marion Shipman and his family until it closed. Now they'd like to see someone else with a passion for entertaining and the old west bring it back to life.
Take a look at all the pictures. I think it'd be a great place to show off blacksmithing, carpentry, and the arts and crafts of the pioneer west, offer gifts for sale, and fun place to step back in time and get a drink, use the bathroom, and get into that Lake of the Ozarks vibe. Heck, someone could make bank updating the buildings and making it a themed Airbnb or bed and breakfast.
Million Dollar Lake Views at this Million Dollar Missouri Home
Check out the million-dollar views at this Lake of the Ozarks home in Sunrise Beach. This home has been listed by the O'Sullivan Bruce Group's Nicol O'Sullivan RE/Max Lake of the Ozarks. See the listing on
Zillow
.