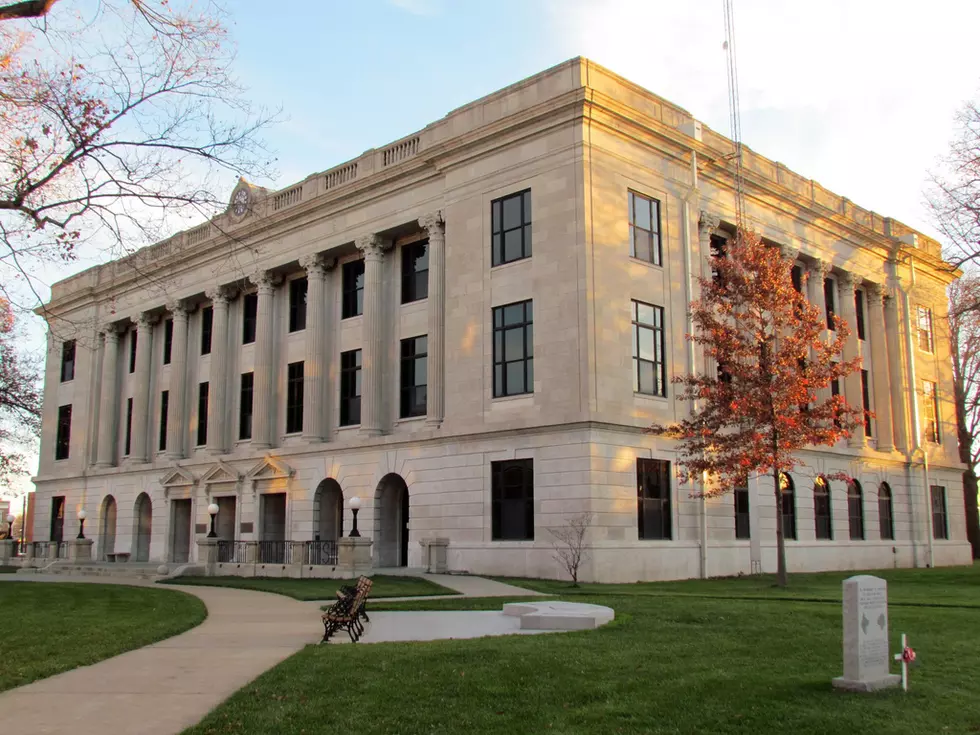 Pettis County Clerk Lawsuit Alleges Violation of Privacy, Wiretapping Laws
Randy Kirby
Pettis County Clerk Nick La Strada along with two employees have sued the Pettis County Commission and the head of Pettis County's IT department over illegal video and audio recordings made without their consent in the Pettis County Clerk's Office in the Courthouse Annex. This is according to a story first reported by KMIZ ABC 17 in Columbia.
According to the lawsuit filed in Pettis County Circuit Court by the Plaintiffs' Attorneys. La Strada and his employees, Sherry Jo Painter-Toress and Katelynn Gudde are suing the Pettis County Commission and the head of the Commission's IT department over illegal video and audio recording in the Pettis County Clerk's Office authorized by the Commission and conducted by Pettis County Information Technology employees.
The lawsuit, a copy of which was first obtained by KMIZ ABC 17, alleges that the illegal video and audio recording violates laws against wiretapping, is an invasion of privacy of the plaintiffs, and violates the rights of Pettis County voters to cast their votes in secret.
The lawsuit says La Strada was told by county information technology employees around June 8, 2022, that cameras outside and inside the courthouse annex didn't record audio, however, county maintenance and IT employees had access to transmissions from the cameras.
Around October 14, 2022, La Strada discovered county information technology employees were recording and listening to audio transmissions and recording and viewing the video captured from the cameras at the courthouse annex.
Audio recordings captured the confidential and private conversations of employees including Painter-Torres and Gudde. As well as videos that included images of people including the plaintiffs changing clothes and in partial states of nudity.
La Strada is asking for a judgment that finds the cameras installed inside the courthouse annex prohibit him from carrying out his duty as Pettis County Clerk to provide voting booths that insure voters can vote in secret. That the cameras violate illegal wiretapping laws. And that the Pettis County Commission must remove the cameras at the defendants' expense.
Painter-Torres and Gudde are asking for a judgment that awards damages based on the interception of their personal private confidential conversations by video and audio recordings and an invasion of their privacy.
Named as defendants in the lawsuit are the Presiding Pettis County Commissioner Bill Taylor, Western District Commissioner Jim Marcum, Eastern District Commissioner Isreal Baeza, as well as Brett Denomme, Director Pettis County Information Technology Department.
KMIZ ABC 17 says no hearings have been scheduled according to online court records.
Check Out this 1895 Home For Sale in Sedalia
Check out this great three-bedroom, three-bathroom home built in 1895 for sale on 3rd Street in Sedalia. It's the perfect mix of a classic look on the outside and a nice mix of classic looks and updates inside the home. There's even an elevator from the parlor to the master bedroom.
It's being offered on Zillow by Billie Barnes Remax of Sedalia
.
There Are Too Many Of These Things Here In Sedalia
I recently asked you to fill in the blank... I don't understand why Sedalia has so many______. And you pointed out some of the things we have a lot of. Most of these are businesses and restaurants. So take a look at what you told us and let me know, do we have too many of these places? Or is variety the spice of life?